Treat your taste buds: Explore Paradise restaurants.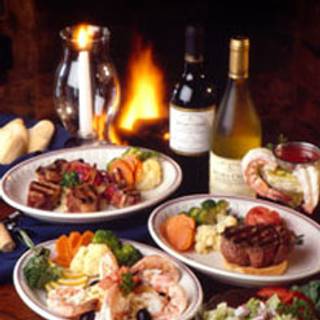 Historic Revere Tavern
Booked 7 times today
Great food and service. Dining here is an annual tradition at Christmas time where we celebrate our birthdays along with the season. Look forward to this every year. More

OpenTable Diner -
Discover Paradise
Located in east central Pennsylvania, Paradise is aptly named, as locals and visitors alike boast about the area's dining offerings. Relax in a renovated 18th century stone bar while enjoying family-style favorites, or visit one of several Pennsylvania Dutch restaurants featuring buffets and old-fashioned comfort foods. Take the kids to area toy train museums and displays before grabbing a build-your-own pizza or traditional burger. Are you scouting out farm-to-table restaurants? In Paradise, you'll find several serving up seasonal vegetables, fresh seafood and grass-fed beef. And if you're looking for something high-class, check out a Victorian bistro with a seasonal menu and live jazz or a French eatery serving the most creative entrees.
Neighborhoods Nearby Paradise
More Neighborhoods Nearby Paradise
Explore the best restaurants near you