Treat your taste buds: Explore Odessa restaurants.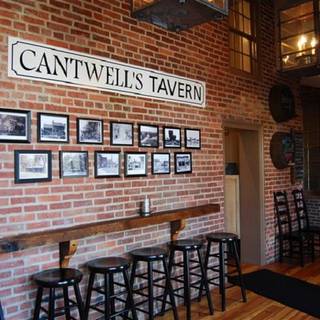 Cantwell's Tavern
Booked 8 times today
Food is good. Prices are okay— especially burgers. Entrees are good. Beer and wine selection nice. Takes forever to get anything. Food or drink. Dinner took 2 hours. More

OpenTable Diner -
Discover Odessa
The town of Odessa, Delaware, is a historic neighborhood that is home to a small number of restaurants and food trucks. Many believe that the best meal to get in this area is lunch. You'll find eateries that are well known for their lunch and Sunday brunch options, featuring rather large portions of local favorites like chipped beef and steak and eggs. Bar-and-grill type establishments feature dishes that locals rave about, such as the pecan-crusted walleye and fresh smoked salmon. You'll also find classic steak and seafood options, and vegetarians health-conscious diners can find a variety of options as well.
Neighborhoods Nearby Odessa
More Neighborhoods Nearby Odessa
Explore the best restaurants near you