Treat your taste buds: Explore Gorham restaurants.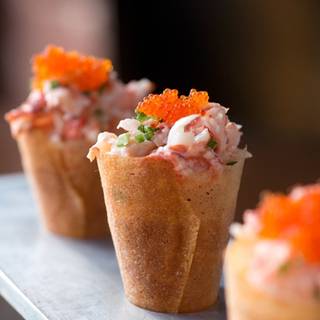 MK Kitchen
Booked 10 times today
as always very tasty - we celebrated our son's 27th birthday and they made it personal. very pleased with all of our selections....everyone left satisfied! More

OpenTable Diner -
Discover Gorham
The cuisine in Gorham and the surrounding area is mostly based on classic American and elevated pub foods. Rustic chic would be one way to describe it. There is a large emphasis on beer, especially local microbrews, as well as a good selection of seafood since the area is located near the productive New England coast. Lobster is the famous tradition, but a plethora of other fish and sea creatures appear on the menus. Local pizza joints that serve sandwiches and grinders are also popular. Some of the local restaurants serve classic New England-style food while others have a more modern approach, fusing several styles to create their own.
More Neighborhoods Nearby Gorham
Explore the best restaurants near you