Treat your taste buds: Explore Ayer restaurants.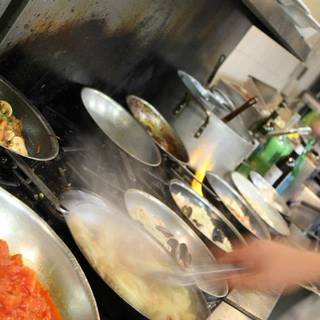 Lucia's Tavola
Booked 8 times today
Table was ready when we arrived. My fourth time at this restaurant and it has been very good each time. Service friendly and attentive. Menu selection was more than adequate and the specials were creative. The seafood was excellent. More

OpenTable Diner -
Discover Ayer
Only 10-square miles in area, Ayer, Massachusetts, is a small New England town that offers plenty of culture, especially in terms of its restaurants. Every type of diner can find something in Ayer's food scene. Italian, Japanese, Korean, American, and Mexican establishments all populate the town. This means that enjoying top-quality sushi or delicious pasta is easy to do. Additionally, Ayer features several outstanding coffeehouses that provide some of the best cups of Joe around. While none of the food options in Ayer are likely to disappoint, the area's remarkable scallops and clam chowder are sure to leave a lasting impression.
Neighborhoods Nearby Ayer
More Neighborhoods Nearby Ayer
Explore the best restaurants near you