Treat your taste buds: Explore Golden Valley restaurants.
Golden Valley Restaurants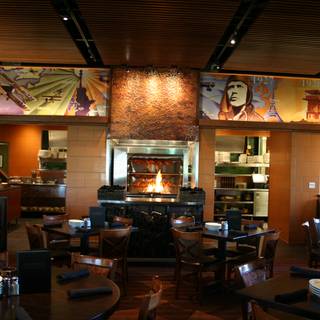 Doolittles Woodfire Grill - Golden Valley
Booked 4 times today
Fish tacos and SW chicken salad always good. Did not care for steak/arugula app—tough overdone meat and terrible flavor. More

OpenTable Diner -
Benihana - Minneapolis
Booked 53 times today
The chef that we had for lunch on Saturday prepared the food the absolute best I've ever had there!! I wish I could request him every time we go!! More

OpenTable Diner -
Discover Golden Valley
More than simply being a suburb of Minneapolis, Golden Valley is an immersive and unique city in its own right, with plenty to see, do and, yes, eat. Just over 20,000 citizens call Golden Valley home, and as the old rumor goes, each individual has a personal restaurant that suits his or her preferences. There are American, German, English, Thai, Chinese, Japanese and Mexican eateries in this area, all specializing in a particular style of food. Consider trying statewide specialties like lutefisk and a hot dish if you get the chance. And if you're in Golden Valley, you'll definitely get the chance.
Neighborhoods Nearby Golden Valley
More Neighborhoods Nearby Golden Valley
Explore the best restaurants near you