Popular Neighborhoods
Dine in the most popular neighborhoods
Treat your taste buds: Explore Chino Hills restaurants.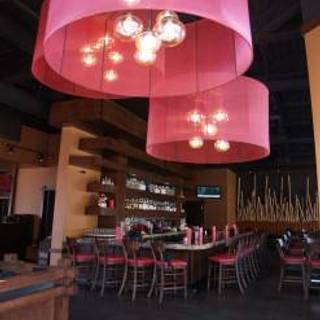 RA Sushi Bar Restaurant - Chino Hills
Booked 7 times today
Food is always amazing!!! Service at table is great, however service at the door could improve a tad. Viva Las Vegas roll is EPIC!! More

OpenTable Diner -
Discover Chino Hills
Chino Hills is a bustling suburb dotted with appealing restaurants. Here you can taste the results of a specialty cooking technique: Creole dishes cooked in individual steel kettles powered by steam. The signature steam kettle dish is the pan roast, a creamy Cajun dish chock full of shrimp, crab, lobster, and clams cooked in tomato sauce and with a scoop of jasmine rice on top. Another option in Chino Hills features the classic pairing of chicken and waffles, elevated to another level with made-to-order fried chicken waffle sandwiches. This dish features chicken marinated in buttermilk for 24 hours, a bacon-cheddar waffle and a chili honey drizzle. There are also numerous options for those seeking stalwart American chains that cheerfully serve up heaping portions of classics like baby back ribs in a kid-friendly environment.
Neighborhoods Nearby Chino Hills
More Neighborhoods Nearby Chino Hills
Explore the best restaurants near you