Treat your taste buds: Explore Excelsior Springs restaurants.
Excelsior Springs Restaurants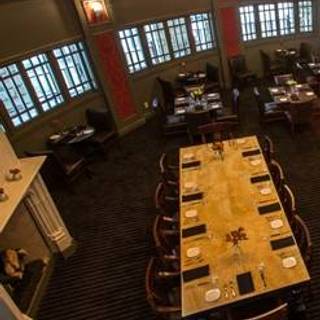 Eighty Eight @ The Elms
Booked 4 times today
A little odd someone brought us water then Said it would be a while are server was delivering a room service order? Should have taken our drink order at that time wait would have been fine! I ordered the sea bass that I was told was a 7 once cut more like a 5 once cut of lake bass I hate when restaurants lie abouto the fish your getting, I'm not stupid I know the difference!! More

OpenTable Diner -
Discover Excelsior Springs
Numerous types of restaurants make it fun to dine out in Excelsior Springs, Missouri. Enjoy a lazy weekend at one of the town's pubs serving fresh-baked pastries and fruit-filled tarts. Gather a gang to eat kettle corn while playing a friendly game of darts. Weekend nights are the perfect time to go to Excelsior Springs' upscale restaurants serving steak and seafood. During the week, start the day with a cup of fresh organic coffee. Stop for lunch at the city's fast-food restaurants or enjoy a chicken fried steak, meatloaf or other comfort food dish. End the day with a great hamburger, a spit-roasted meal or some barbecue. There's a variety of cuisine choices in this friendly community, including American, Mexican and Chinese.
More Neighborhoods Nearby Excelsior Springs
Explore the best restaurants near you