Treat your taste buds: Explore Washington restaurants.
Fabulous pizza and great salads. Will return. Desserts looked great but were too full to try. More

OpenTable Diner -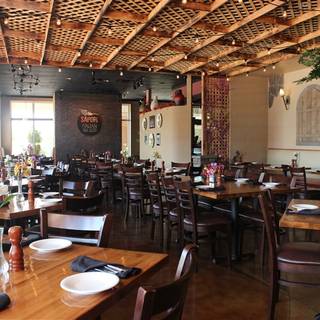 Sapori Italian Restaurant
Booked 9 times today
Authentic Italian family fare. A gem in our neighborhood. More

OpenTable Diner -
Discover Washington
Detroit is a city of many streets, one of the most popular of which is Washington Boulevard. You will find many great places to eat when you visit the historic district around Washington. For example, there are a ton of sandwich and soul food places to check out. If you're into high-quality and meat-filled sandwiches, you've come to the right area. One of the specialties of Washington Boulevard is delicious roast beef. Detroit has legendary roast beef sandwiches, making this a great place to visit. There is also a strong Greek presence in the area, which provides you with some delicious baklava as an unforgettable after-dinner snack.
More Neighborhoods Nearby Washington
Explore the best restaurants near you