Popular Neighborhoods
Dine in the most popular neighborhoods
Treat your taste buds: Explore Countryside restaurants.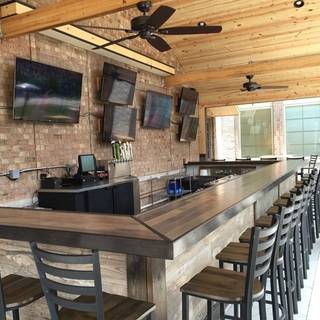 Salerno's Pizzeria & Sports Bar
Booked 2 times today
When we arrived at Salerno's I said I have a reservation for six which also includes a power wheelchair. I was told that they do not use OpenTable anymore. Fortunately they had a table that would accommodate us, but I was not too pleased about the fact that I was able to schedule a reservation and then arrived at the restaurant and was told they don't do business with OpenTable anymore so they don't have my reservation. Someone needs to remove this restaurant from the website promptly. More

OpenTable Diner -
We went for Sunday brunch 2 Sunday's in a row.Well worth the money with their food choice and unlimited champagne ,service,cleanles and quiet live piano playing.👍 More

OpenTable Diner -
Discover Countryside
Countryside, a small city just west of Chicago, is known for its location on historic Route 66 and as the home of the 164-acre Theodore Stone Forest. This area features several family-owned Polish restaurants, with specialties such as placki ziemniaczane (potato pancakes) with meatballs and kotlet schabowy, Polish pork chops. The town boasts several sports bars and pubs where you can sip on a craft beer or seasonal ale and pair it with exotic takes on comfort food like Angus beef burgers or bison burgers topped with Havarti cheese and thick-cut bacon. A plate of loaded nachos satisfies cravings for more traditional fare. Several upscale Italian eateries are also available where you can feast on penne all'arrabbiata or tortellini alla zucca.
More Neighborhoods Nearby Countryside
Explore the best restaurants near you