Popular Neighborhoods
Dine in the most popular neighborhoods
Treat your taste buds: Explore Midlothian restaurants.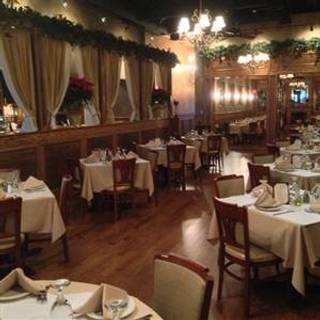 Bella Mia
Booked 8 times today
The food is delicious and the ambiance is warm with contemporary touches. Staff was very attentive, polite and helpful. The menu is extensive, offering several fish, veal and beef dishes in addition to the traditional Italian fare. We really enjoyed our meals here and plan to return again soon. More

OpenTable Diner -
Prepare yourself for a one day only Castle experience! With the sweet scent of sliders steaming in the air, the romantic environment makes for an evening of delicious dining, complete with tableside service and an exclusive menu. It's the same exceptional crave-tastic cuisine, but with an oh-so-steamy twist that'll give you all the heart-eyed emojis.

So go ahead and give the special Cravers in your life the royal treatment at White Castle on the 14th. Because everyone wants to hear those three little words: We're. Getting. Sliders.

P.S. Here are a few lines to help set the mood - FREE OF CHARGE:

"I only have fries for you"
"Mozzstix & chill?"
"You're my crave-orite"
"I'd put a Chicken Ring on it"
More
Discover Midlothian
The town of Midlothian, tucked away southwest of Chicago, is a surprising microcosm of the city's dining scene. Despite its relatively small population, many different cuisines can be found here. Italian food is a common find with your options ranging from high-end dining to a cheesy, comforting slice of pizza. You can also find mainstays like Chinese and Mexican food as well as spicy, succulent barbecue. No small Midwestern village would be complete without a few welcoming diners and cafes, and Midlothian is no exception. If you have a sweet tooth, make sure to track down some pastries or frozen custard for dessert.
Neighborhoods Nearby Midlothian
More Neighborhoods Nearby Midlothian
Explore the best restaurants near you