Treat your taste buds: Explore Northfield/Linwood restaurants.
Northfield/Linwood Restaurants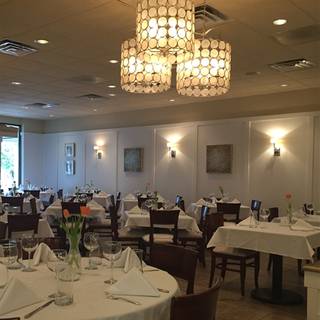 La Cucina Ristorante
Booked 9 times today
Amazing meal and fabulous service! I would recommend to all of my friends! More

OpenTable Diner -
First time at the AC Country Club for dinner. Great service, food and view. Wonderful bar areas. Will definitely be returning frequently. More

OpenTable Diner -
Discover Northfield/Linwood
This Jersey Shore community offers a quiet, tasteful environment near the well-known pristine shores and boardwalks bustling with shops, entertainment, and restaurants. Take a step away from the intense casino environment of Atlantic City to enjoy a slower pace and delicious food options in Northfield and Linwood. The neighborhoods of Northfield and Linwood will expose you to fine Italian dining, coal-fired pizza, sushi and even Vietnamese flavors. Casual diners can also savor BBQ, crabs, and clams. If you don't want seafood, try the burritos. From fine dining to casual and quick-bite style meals, the South Jersey Shore offers a flavor for everyone.
Neighborhoods Nearby Northfield/Linwood
More Neighborhoods Nearby Northfield/Linwood
Explore the best restaurants near you