Treat your taste buds: Explore Saline restaurants.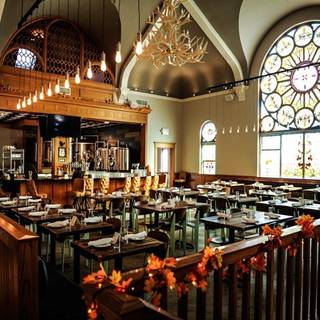 Salt Springs Brewery
Booked 13 times today
Most people focus on the beer at a brewpub and the beer is indeed good. They have a variety of styles and that changes over time. I liked the IPA options. The food was good for bar food. I really like the mushroom flatbread/pizza. I was less enthused about the pierogis but I frequently spend time in Hamtramck. The location is really pretty being an old church. It is pretty noisy so don't expect a serene atmosphere. Reservations are definitely needed for peak times. They do crowlers which are canned growlers of draft beer. A good option as they keep well. More

OpenTable Diner -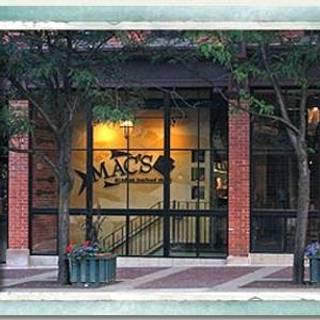 Mac's Acadian Seafood Shack
Booked 3 times today
We visited this time for my husbands birthday. They have a great birthday deal which is really nice but even without it we would enjoy going there. The food is excellent (and consistently so) and the staff is helpful and friendly. The food is delicious. Options for non-seafood eaters but definitely a go to for seafood. We are in love with their lobste poutine appetizer. Gator is fun too. All of it is good. More

OpenTable Diner -
Discover Saline
Southwestern Michigan's Saline is a friendly and welcoming city that boasts a lighthearted, exciting and unique restaurant scene. To be sure, Saline's eateries are diverse in nature, including American, Italian and Chinese establishments, among other international flavors. You can also enjoy top-of-the-line comfort food, including barbecue, pizza and burgers in Saline's diners and family-friendly pizzerias. Dining options in Saline also include inviting, locally owned bars and pubs that are sure to offer a good time, cold beer and great pub food like wings and nachos. For a taste from the water, Saline is home to several popular seafood spots. Visitors should be sure to try Michigan specialty dishes, including fresh lake fish and the Coney dog.
More Cities Nearby Saline
What's your craving? Search by cuisine
Explore the best restaurants near you