Treat your taste buds: Explore Moline restaurants.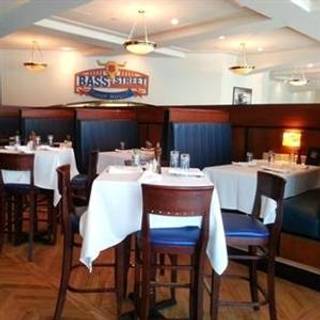 Bass Street Chop House
Booked 8 times today
We've eaten at BSCH on multiple occasions. They are always amazing. Portions are huge, more than enough for 2 or 3 people. Steaks are exceptional. I recommend the bone-in-Delmonico and at 22 ounces, it is large enough to share as well. They have a very nice selection of wines. The creme brûlée is also very good but would be exceptional with a fresh berry or two. More

OpenTable Diner -
The free chips and salsa was nice bonus for being a rewards member. We were able to have a table by the window so we could see the river. Jack Daniels chicken is my favorite. More

OpenTable Diner -
Discover Moline
Moline, Illinois, perches on a scenic stretch of the Mississippi River, just a stone's throw away from Iowa. As a thoroughly Midwestern little city, its restaurant scene is full of farm-to-table joints both contemporary and quaint. Other popular eateries include steakhouses and breweries. You can also enjoy hearty European cuisines like Italian and German meals in a number of restaurants. For a more international flavor, Moline has a real taste for good Asian food and more specifically for authentic Thai. So, whether you're craving a premium slab of red meat, fresh fish eaten beside the river where it was caught or expertly cooked pad Thai, it's on the menu in Moline.
More Cities Nearby Moline
What's your craving? Search by cuisine
Explore the best restaurants near you