Treat your taste buds: Explore Pearland restaurants.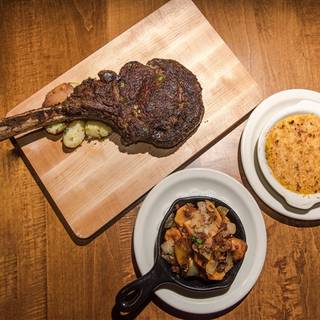 Killen's Steakhouse
Booked 34 times today
Delivered great food and dining experience as usual. More

OpenTable Diner -
Always a great time. There was no wait. Good food, good atmosphere. And the price is affordable. More

OpenTable Diner -
Discover Pearland
From 2000 to 2010, Pearland, Texas, was the second fastest-growing city in Texas and one of the fastest growing in the United States. While many new developments, like Southern Trails, Shadow Creek Ranch and Sunrise Lakes gives the western half of the city a very modern vibe, visitors to the eastern half experience the city's country vibe. Pearland has many ethnic bars serving outstanding bar bites, including pork shanks, pot stickers and buffalo chicken. Diners can also find delicious tea rooms serving pimento cheese sandwiches and other finger foods. This city, located almost halfway between downtown Houston and William P. Hobby Airport, also has some outstanding Vietnamese, Chinese and Mexican options helping ensure that no one leaves this quickly growing city hungry.
More Neighborhoods Nearby Pearland
What's your craving? Search by cuisine
Explore the best restaurants near you