Treat your taste buds: Explore Lakemont restaurants.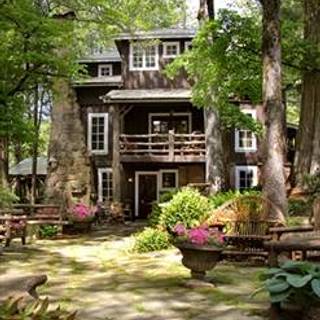 Lake Rabun Hotel and Restaurant
Booked 6 times today
Can't wait to go back! New Year's Eve dinner was wonderful. And if you stay overnight, a fabulous breakfast is included. More

OpenTable Diner -
Discover Lakemont
This rural mountain enclave located in the lush wine country of North Georgia draws tourists for its shopping, but its cuisine should not be overlooked. Lakewood boasts comfortable cafes and restaurants that are perfect for a leisurely farm-to-table brunch. Authentic Southern barbecue haunts featuring brisket, chicken, pulled pork and shrimp dishes alongside classic regional veggies like okra are abundant. Vegetarians have plenty to enjoy; dishes like fried eggplant and beet salad medleys shine at local eateries. Pizza restaurants are also a great choice for vegetarian and vegan offerings. Even more, many of the town's eateries take full advantage of the scenery with outside dining options. Lakewood offers a unique destination for shopping, watching the view and dining in style.
More Cities Nearby Lakemont
What's your craving? Search by cuisine
Explore the best restaurants near you