Canton Restaurants
Make a free reservation
Treat your taste buds: Explore Canton restaurants.
New to OpenTable
Canton restaurants that recently joined the OpenTable network
Local bar and restaurant with an award-winning craft beer selection on tap. Craft burgers and craft cocktails, dozens of big screen TV's for any sporting event, great selection of whiskey's and tequila, shot specials, pool tables and games at this classic sports bar. Large groups welcome!More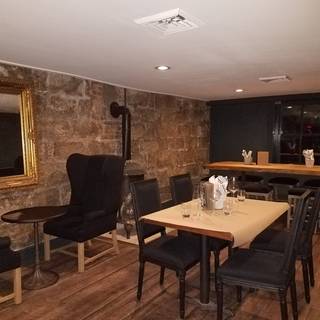 H2 Huth & Harris Wine Merchants
Booked 3 times today
H2 Wine Merchants Canton serves contemporary american cuisine, offers an extensive wine & bourbons collection, craft beers & a warm ambiance to share with friends and family ...H2 Huth & Harris Wine MerchantsMore
Discover Canton
Canton, Ohio, is the home of the 118,000-square-foot Pro Football Hall of Fame. Canton also hosts several family-owned and -operated Mexican restaurants where you can enjoy ensalada de fruta and pair it with chicken fajitas and frijoles charros for a satisfying lunch or dinner. There are also sports bars located throughout the city featuring American comfort foods such as Angus beef cheeseburgers topped with bacon, lettuce, and tomato. You can also visit one of the city's upscale Italian restaurants and try a plate of cannelloni ai carciofi, trofie al sugo di noci, or rigatoni al forno con salsa aurora for dinner.
More Canton Neighborhoods