N. GA Mountains / Wine Country Restaurants
Make a free reservation
Treat your taste buds: Explore N. GA Mountains / Wine Country restaurants.
Specials at top restaurants in Atlanta / Georgia
Great meals at great prices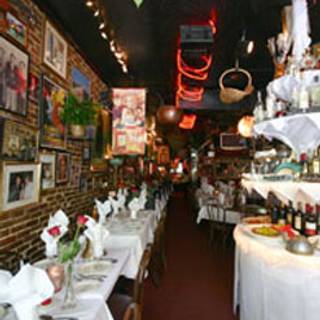 IL Localino
Booked 13 times today
2nd time we visited. Attended a holiday party there. So glad we did. The food was great as was the service. Ambiance was great. My grandson enjoyed the disco music. Highly recommend. More

OpenTable Diner -
We had a great experience at basil. The food was delicious and it wasn't as expensive as other buckhead restaurants . The atmosphere and service were both great. More

OpenTable Diner -
Discover Wine Country
Georgia's wine country is known for providing residents and visitors with the best of Southern hospitality. There are several excellent vineyards producing high-quality wine alongside unique, farm-to-table restaurants that serve foods that pair well with the local vino. Residents and visitors that have different tastes can enjoy a variety of authentic cuisines, including Mexican, pan-Asian and old-fashioned Southern-style cooking. Dining in Georgia's mountains and wine country can provide a romantic atmosphere for couples who like expansive views and outdoor seating. Enjoy a hike or vineyard tour during the day before stopping in at one of the locally owned eateries for a savory dinner. There are even a few bed and breakfast-style restaurants and inns available as well.
N. GA Mountains / Wine Country Neighborhoods
More N. GA Mountains / Wine Country Neighborhoods