Treat your taste buds: Explore Miami Lakes restaurants.
Shula's Steak House - Miami Lakes
Booked 5 times today
Very friendly and professional. Alicia Bloom and the team provided world class service. More

OpenTable Diner -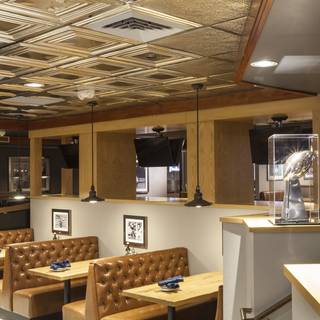 Shula's 2 Steak & Sports
Booked 4 times today
One of the best things available in our neighborhood, so glad they are there. Great food and ambiance. More

OpenTable Diner -
Discover Miami Lakes
The food in Miami Lakes is as spicy and festive as the town's tropical climate. The area is renowned for its Latin and Cuban influence given its close proximity to the Caribbean and Latin America, and this suburb of Miami does not disappoint. Try some sweet corn before a main dish of zocalo tortas. Munch on a Cubano sandwich while you sip some sangria. For something different, sample some sushi or lobster chowder at a Japanese eatery. Miami Lakes also has a vibrant and busy nightlife scene, and you can grab late-night pizza, burgers, or Colombian food to fuel your fun night out on the town.
More Cities Nearby Miami Lakes
What's your craving? Search by cuisine
Explore the best restaurants near you