Popular Neighborhoods
Dine in the most popular neighborhoods
Treat your taste buds: Explore South Pasadena restaurants.
South Pasadena Restaurants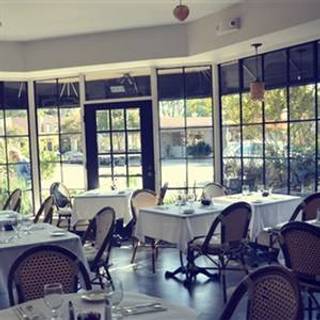 Bistro de la Gare
Booked 2 times today
Fine food in a lovely restaurant isn't too much to ask for, is it. Bistro de la Gare fits the bill perfectly. We've been going there for years and always enjoy it. More

OpenTable Diner -
Discover South Pasadena
Located in the western area of the San Gabriel Valley, South Pasadena provides an eye-opening experience for any visitor looking to experience SoCal dining culture. Cafés are big hits in this city, and South Pasadena has more than 60 of them peppered around town. Like many cities in Southern California, Mexican food is a passion. You'll never have to worry about being able to find a taqueria or a Latin-themed restaurant while you're here. Additionally, barbecue has thrived in South Pasadena for as long as anyone can remember, so when you're there, give some of it a try.
Cities Nearby South Pasadena
More Cities Nearby South Pasadena
Explore the best restaurants near you