Popular Neighborhoods
Dine in the most popular neighborhoods
Treat your taste buds: Explore Montrose restaurants.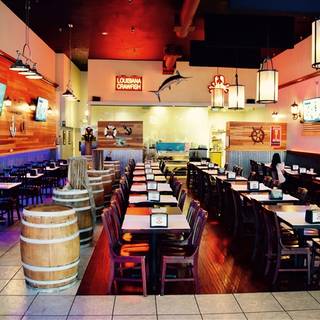 Cracking Crab
Booked 4 times today
Food preparation was quick and tasted superb; Very attentive service while prices are on point. More

OpenTable Diner -
Discover Montrose
Montrose may be in the United States, but you'll find no shortage of Japanese dining options in this Los Angeles suburb. Sushi bars are a popular way to enjoy this Asian cuisine. Other ethnic styles available in Montrose include Spanish, Mediterranean and French cooking. Mixed in with this around-the-globe diversity, there are also plenty of American-style restaurants, including the trendy gastropub concept. Sure, the idea for gastropubs might hail from England , but the food served in Montrose's take on the idea is decidedly American. Don't forget to check out Montrose's morning dining scene as well! Go big at a restaurant with a brunch menu, or keep it lighter with a pastry and a cup of coffee from one of the many cozy cafes.
More Cities Nearby Montrose
Explore the best restaurants near you