Popular Neighborhoods
Dine in the most popular neighborhoods
Treat your taste buds: Explore Highland restaurants.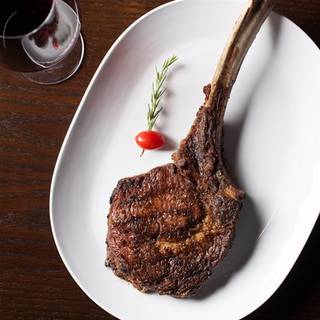 The Pines Modern Steakhouse
Booked 31 times today
Have always enjoyed dinner at the pines. Food is excellent for dinner. Tried the brunch Nov. 26 and it was the worse overall. I don't know what good are your surveys if nothing is done. Nonetheless, I will always recommend the dinner and will continue to go for special occasions. More

OpenTable Diner -
Great time listing to the music. Service good..a little loud during intermission..well be back. More

OpenTable Diner -
Discover Highland
Highland Park sits 1300 feet above sea level against the breathtaking San Bernardino Mountains. The city is a mecca for mountain recreation, and the local cuisine gives locals and visitors plenty more to do. The food here ranges from Thai and Vietnamese to Mexican fare, such as traditional style sopes, huarache and barbacoa. Street tacos are a favorite in this neighborhood, featuring the perfect amount of cilantro, onion and salsa. Feast on a spicy teriyaki bowl or enjoy some of the area's best comfort food, like fried chicken terrine. You can even find vegan and vegetarian options, like rice bowls and vegan pancakes.
More Cities Nearby Highland
Explore the best restaurants near you