Treat your taste buds: Explore Chico restaurants.
Crush - Chico
Booked 15 times today
Excellent meal! Had a good porter from Secret Trails Brewery. More

OpenTable Diner -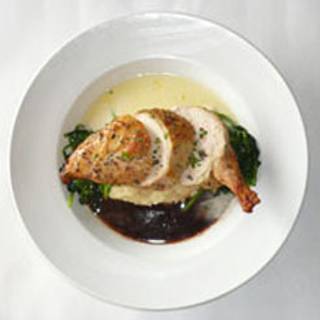 Christian Michael's Ristorante
Booked 3 times today
Patrick was very accommodating in turning down the music which was a little loud for my taste. Only drawback was that the tables are awfully close together when there was a huge section of the restaurant not in use - would love if they could spread the tables out in seasons when they are not as busy. Food and wine were excellent. More

OpenTable Diner -
Legendary taste meets an epic party scene at Woodstock's Pizza in downtown Chico. Bring your friends for mouth-watering pizza and our famous Wildebread. #WoodstocksChicoMore
Discover Chico
Chico is a beautiful, booming city in Northern California that is known for its many diverse restaurants, cafes, and bars. The historic city is home to a variety of dining establishments with many cultural cuisine types. Stop into one of the area's Mediterranean restaurants or visit one of the appetizing Mexican restaurants. Clam chowder and salmon are iconic dishes that many locals in the city can't seem to get enough of. you can get a taste of the area's favorites by stopping into any number of the city's many seafood restaurants. If you were looking for a more Americana meal like a burger and fries or a steak, one of the charming steakhouses or American restaurants could be the perfect stop!
What's your craving? Search by cuisine
Explore the best restaurants near you