Treat your taste buds: Explore Buellton restaurants.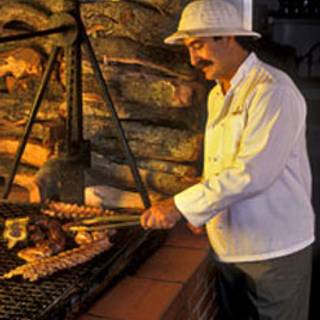 Hitching Post II
Booked 52 times today
excellent steaks and delicious appetizers good local wine selection. The ono was also excellent and moist on the inside with great oak flavor. More

OpenTable Diner -
Bottlest Winery, Bar & Bistro
Booked 11 times today
Great food and Service! A restaurant you should not pass by.. The live music was a plus, dancing after dinner.!! More

OpenTable Diner -
Discover Buellton
Nestled in the heart of the Santa Ynez Valley, Buellton is one of a cluster of small communities that cover the fertile terrain stretching between two mountain ranges. The rich farmland and vineyards in the area help support a thriving diversity of dining experiences that are sure to satisfy any taste or budget. Visitors can stop at one of many beautiful bistros or cafes for lunch or enjoy a late dinner with hand-crafted pizza or classic Italian cuisine made with fresh ingredients. There are also plenty of restaurants catering to a casual crowd who want to enjoy a hearty steak dinner or grab a beer and burger with friends. If you're lucky, you might even stumble across one of Buellton's hidden Mexican or Scandinavian restaurants as well.
More Cities Nearby Buellton
Explore the best restaurants near you