Treat your taste buds: Explore Dothan restaurants.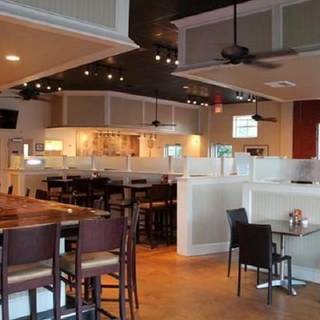 Fire Stone Wood Fired Pizza & Grill - Dothan
Booked 1 time today
This party was nicely done. I have no complaints other than I thought that $799 was very high for the amount of food that we had, especially with it only being Pizza and Salad. More

OpenTable Diner -
TGI Fridays has been living the weekend since its doors opened in 1965. Today, there are over 900 restaurants in 60 countries offering delicious food and legendary drinks, all served in the spirit of Friday. We are proud to bring people together for brunch, lunch, dinner, late night, and everything in between. So when we say "In Here, It's Always Friday" we mean it.More
Discover Dothan
Conveniently located just 20 miles from Georgia and 16 miles from Florida, Dothan impressively manages to offer the culture and cuisine of three different states within its limits—and that makes for good eating!Specialty Mexican, Japanese, Indian, and Italian eateries can be found in Dothan, to the benefit of more creative diners.Similarly, high-quality seafood establishments and pizzerias also call the conveniently located city home.But Dothan's real culinary forte is undoubtedly barbecue. Countless restaurants, many of which are locally owned and operated, season, tenderize, and grill absolutely remarkable cuts of meat for customers to indulge in; if you're seeking solid barbecue or any sort of meat, Dothan will wow you. It's rare for a city to somehow channel the cooking capabilities of three states, but Dothan has pulled it off. You should try Alabama specialty dishes in fried catfish and BBQ pulled pork while visiting.
More Neighborhoods Nearby Dothan