Hilton Head Restaurants
Make a free reservation
3 Popular Neighborhoods in Hilton Head
Dine in the most popular neighborhoods
Treat your taste buds: Explore Hilton Head restaurants.
Diners' Choice Winners: Best Overall
Hilton Head's best restaurants based upon thousands of OpenTable diner reviews
New to OpenTable
Hilton Head restaurants that recently joined the OpenTable network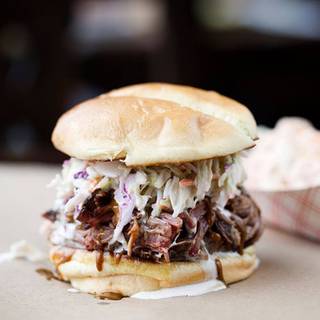 Roadhouse Ribs
Booked 9 times today
Located in Port Royal, The Roadhouse is a purveyor of classic American barbecue from the southeastern region of the USA.More
Skull Creek Dockside Restaurant
Booked 14 times today
Skull Creek Dockside is SERG Restaurant Group's newest waterfront dining destination. The restaurant resembles an old style riverhouse, full of authentic architecture, reclaimed wood and nautical accents. The covered patio dining area, and outdoor Sharkbar, have amazing sunset views over Skull Creek. Located next door to The Skull Creek Boathouse, another SERG Landmark Seafood restaurant, Dockside will provide a family recreation area between the two restaurants, a stage overlooking the water for live music, an adult space with games and a shrimp boat playground for kids.
SERG Corporate Chef Nick Unangst says his culinary team designed the menu that ranges in a wide variety of tastes. The restaurant features an array of seafood, steak and house smoked barbecue. Dockside also has a second story banquet room with magnificent water and sunset views. Follow #docksidehhi and visit www.docksidehhi.com for complete information.More
Discover Hilton Head
While Hilton Head Island has miles of beaches, golf courses, and tennis courts, it also offers a full range of dining options from grab-and-go burgers to upscale, 4-star restaurants. It hosts a welcoming mix of fresh-from-the-ocean fare hosted by the Southern hospitality you would expect in South Carolina. You'll find plenty of restaurants offering traditional, Low-Country selections, including Gullah rice and peach cobbler. If you're looking for fresh seafood, head down to the docks. For those on a romantic getaway, Hilton Head offers plenty of fine-dining establishments for a perfect candlelight dinner. Irish Pub food is also available, and there is no shortage of taverns and sports bars to tend to your burger-and-a-beer craving. Wherever you decide to eat breakfast, be sure to get the grits with plenty of butter.
Hilton Head Neighborhoods
More Hilton Head Neighborhoods