Treat your taste buds: Explore Warminster restaurants.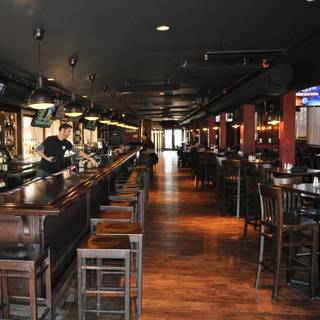 Steam
Booked 1 time today
Can't say enough good things about my first trip to Steam Pub. I must go back because there were too many delicious looking things on the menu that I still need to try. Had the crab cakes and can personally vouch for their excellence. Also, the service was spectacular. I'll be back More

OpenTable Diner -
Discover Warminster
Warminster has all sorts of food for tourists visiting from out of town and for those who live in the area. Mexican diners, Italian-style pizzerias, and American cafes are all local favorites. Try some fried fish or a grilled chicken taco if you want to be blown away by a Mexican dinner. Craving some great Warminster pizza? Try ordering their Italian-style pizza with a thin, crispy crust. If you're looking for an awesome brunch, cafes in town offer French toast covered in strawberries, blueberries and bananas, fish and chips, as well as eggs, pancakes and fries with your choice of meat and toast.
More Cities Nearby Warminster
Explore the best restaurants near you