Treat your taste buds: Explore Lumberville restaurants.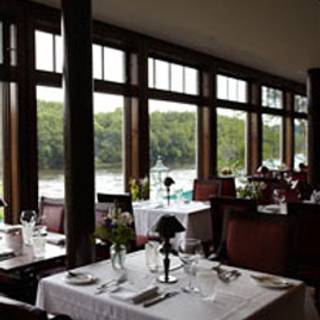 Black Bass Hotel
Booked 25 times today
The Black Bass was a wonderful spot to celebrate a special birthday. A Very nice wine and beer list and beautiful river front views. The town of Lumberville is a quaint place to visit on the Pennsylvania side of the Delaware River. River views and great food with attentive service are only a few highlights of a memorable visit. I would highly recommend The Black Bass Restaurant. More

OpenTable Diner -
Discover Lumberville
Lumberville is a quaint, almost rustic village perfect for long, somewhat aimless walks, but it offers a genuine surprise in its dining scene: travelers and locals are spoiled for choice. You can find everything from Thai fusion cuisine with fresh vegetables to gourmet pizzerias and wine bars to classic American fare. Authentic French bistros lie within walking distance of taquerias seemingly transplanted from a dusty border town. The town's stealth weapon might well be its selection of inns. Highlighting contemporary American cuisine, they have the feel of family businesses with great pride being taken in the menu and service. The ingredients are fresh and sourced locally where possible. All in all, in Lumberville, the colonial meets the modern.
Cities Nearby Lumberville
More Cities Nearby Lumberville
Explore the best restaurants near you