Treat your taste buds: Explore Fogelsville restaurants.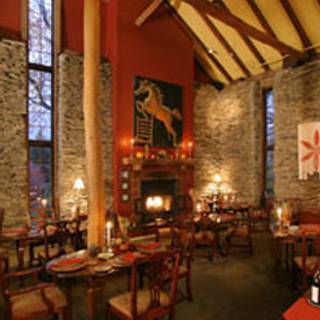 Glasbern Country Inn
Booked 2 times today
Beautiful setting, fresh ingredients, excellent service. Portions were quite small (and I'm not a big eater) especially for the cost, notwithstanding the farm to table approach. Some dishes were delicious, a couple not so much. Would still recommend. More

OpenTable Diner -
Florence Italian Grille
Booked 1 time today
Food was so good. Price is a little high but the portions made up for that. (Mushroom risotto was amazing!) More

OpenTable Diner -
Discover Fogelsville
Fogelsville is a great place to dine in the Allentown suburbs. Here, you can enjoy a classic diner meal in a historic local building that serves up crab-stuffed Portobello mushrooms, buffalo blue cheese salads and blackened chicken breasts. You can also opt for an Italian eatery with generous pasta dishes and wood-fired pizza options. Diners should be sure to check out the Mediterranean options in Fogelsville as well. Pick up chicken shawarma, a kebab sandwich or a spinach pie for some Greek, Turkish or Lebanese flavor. For a family-friendly experience, you'll find no shortage of pizzerias, hot dog joints and neighborhood grills serving up fajitas, ribs and juicy burgers. If you're looking for an elegant evening out instead, choose from Fogelsville's farm-to-table options that make use of seasonal cuisine.
Cities Nearby Fogelsville
More Cities Nearby Fogelsville
Explore the best restaurants near you