Treat your taste buds: Explore Abington restaurants.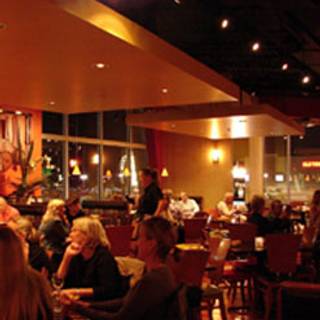 Kitchen Bar
Booked 6 times today
We took 10 family members for lunch on a Sunday for Dad's 82nd birthday. Were seated about 10 min after reservation time. Restaurant was busy but service fairly quick and very good. Some of us had breakfast (served till 2) and some had lunch. Every one of us was quite please with our choices. Generous proportions and very tasty. Omelettes, salads, burgers, nachos, all were outstanding. Very extensive menu with lots of healthy options and items for those with restricted diets, eg GF. Would definitely go back again and recommend to all. More

OpenTable Diner -
Discover Abington
Having been incorporated back in 1704, Abington, Pennsylvania, is a cultural and dining hub. In addition to featuring gorgeous buildings, classic architecture and plenty of things to see and do, Abington is home to a tremendous food scene. Vietnamese, Thai, Italian, Caribbean, American and Chinese restaurants ensure that there's always something new and exciting to eat in town. Enjoy a rich ravioli with arrabbiata sauce or red coconut curry noodles. Diners seeking their favorite foods can find excellent examples in Abington's steakhouses, sushi bars, grilles and sandwich establishments. Enjoy a well-cooked steak, salmon sashimi or spicy chicken kebab. For local favorites and neighborhood choices, don't miss the Philly cheesesteak and shoofly pie.
More Cities Nearby Abington
Explore the best restaurants near you