Treat your taste buds: Explore Haddon Heights restaurants.
Haddon Heights Restaurants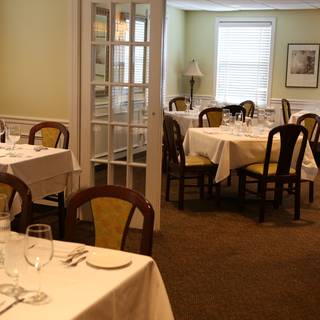 Anthony's Creative Italian Cuisine
Booked 6 times today
I have been to Anthony's many times and have aways enjoyed the food and service. The high quality ingredients and homemade dishes are creative, well seasoned and delicious. The 2 course lunch is a steal. More

OpenTable Diner -
Discover Haddon Heights
Haddon Heights, New Jersey, is an urban neighborhood best known as the home of the Ritz Theatre, which is on the National Register of Historic Places. Haddon Heights is shaped in part by its numerous residents of Italian ancestry, and upscale Italian restaurants serving pasta e figoli, shrimp scampi and mushroom-stuffed ravioli are open daily for dinner. The community is also home to Irish pubs that serve up microbrews, seasonal ales and traditional fish-and-chips. German food is also popular, with options including bratwurst with sauerkraut. There are also many small coffee shops dotting the retail district, providing a spot to enjoy a quiet morning with a friend over locally baked doughnuts or scones.
More Cities Nearby Haddon Heights
Explore the best restaurants near you