Treat your taste buds: Explore Asheboro restaurants.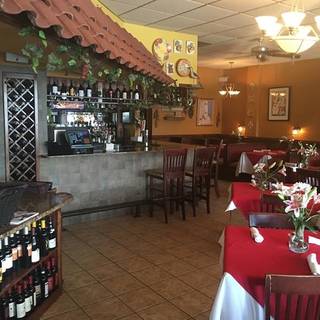 Positano - Asheboro
Booked 2 times today
Very accommodating hostess and our waitress was very efficient. Food very tasty and excellent value More

OpenTable Diner -
Discover Asheboro
Just east of Interstate 73, Asheboro is a great place to visit and a better place to get a bite to eat. From unique options like American Greek fusion to classic southern cuisine featuring shrimp n' grits and fried green tomatoes, anyone can find a meal to satisfy their palate. Look a little further, and you'll find Mexican, Thai, Italian and Chinese. Barbecue is a staple, served in sandwiches and with hush puppies and slaw. Be sure to try Cheerwine, a cherry-flavored soda popular in the area. You can even find it used in desserts like Cheerwine donuts and ice cream floats.
More Cities Nearby Asheboro
Explore the best restaurants near you