Treat your taste buds: Explore Dade City restaurants.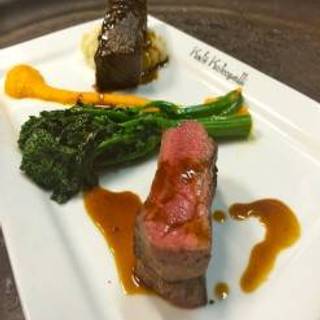 Kafe' Kokopelli
Booked 2 times today
We tried Kafe Kokopelli for the first time and really enjoyed it! We each tried something different and it was all good! I had the reuben. The meat was tender and flavorful. We all tried the she crab soup...it was wonderful!!! Others in my party had meatloaf, prime rib sandwich and cuban sandwich. Everyone enjoyed their meal. We will definitely be back!!! More

OpenTable Diner -
Discover Dade City
Dade City has much to offer when it comes to variety. Southern, American, Cuban, and Mexican are just some of the types of cuisines available. In the center of Florida, you may want to try some of the state's most well-known dishes. Florida stone crab is an interesting dish, not only for the taste but for how the crab meat is harvested. The crab is harvested alive, the claws are removed, and the crab is then returned to the water where it will regrow its claws. This crab dish is often compared to lobster and usually served cold with mustard sauce, but it may also be served warm with melted butter for dipping. Another iconic local seafood choice is a dish featuring conch fritters, which are deep-fried and seasoned meats from conch snails.
More Neighborhoods Nearby Dade City
Explore the best restaurants near you