Treat your taste buds: Explore Northborough restaurants.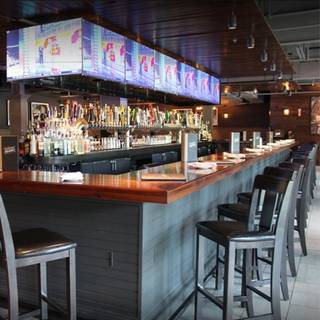 Tavern In The Square - Northborough
Booked 4 times today
It is a very laid back place but a step up from most neighborhood bars - we were way overdressed (but on our way to a party). The beer selection was good and the menu had a lot of interesting items, including quite a few vegetarian and gluten-free options. Our service was excellent, however making reservations, we thought we'd get a quieter spot in the dining area and were seated in the very loud bar. More

OpenTable Diner -
Discover Northborough
Northborough, located in central Massachusetts, is home to a variety of cafés, grills and restaurants. This charming area is famous for many foods, among them clam chowder, lobster rolls and fried clams. If you are looking to try the local cuisine, one of the seafood restaurants would be a perfect choice. You could also spice things up and try one of the many Thai or Mexican restaurants in town. Should you be looking for the comfort of classic American cuisine, there is vast selection to choose from. The area is also home to a great variety of pizzerias and Italian restaurants, as well as traditional steakhouses with delicious menus to satisfy any craving.
Neighborhoods Nearby Northborough
More Neighborhoods Nearby Northborough
Explore the best restaurants near you