Popular Neighborhoods
Dine in the most popular neighborhoods
Treat your taste buds: Explore Santa Paula restaurants.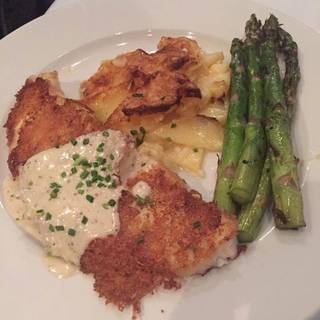 Hozy's Grill
Booked 2 times today
We've been going to Hozy's since it first opened. The décor was awesome when it opened. The redecorated look is really nice too. Food? You will be impressed. Cost: not inexpensive but def. not LA prices. Nice wine selection and the bar does a great job. I heartily suggest Hozy's for any occasion! More

OpenTable Diner -
Discover Santa Paula
With its southern California location, it may come as no surprise that Santa Paula is a mecca of Mexican dining. The tacos, nachos and taquitos are prepared with plenty of authentic flair. However, Mexican cooking isn't the only ethnic cuisine with a presence in Santa Paula. You'll also find a mix of Cajun and Creole dishes, whether you want to sit down at a cafe or order your meal from a mobile food truck. Fresh citrus fruit is abundant in Santa Paula , so when dining at one of the city's many brunch spots, be sure to ask for a glass of orange juice or a fruit plate with your breakfast. Another regional crop, avocado, also pops up on plenty of local menus.
Neighborhoods Nearby Santa Paula
More Neighborhoods Nearby Santa Paula
Explore the best restaurants near you