Treat your taste buds: Explore Fryeburg restaurants.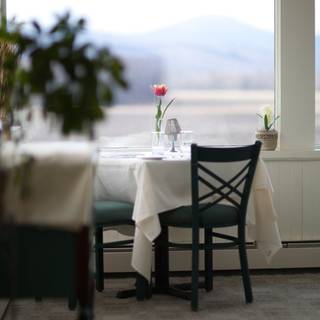 The Oxford House Inn
Booked 4 times today
The food was delicious and nice ambience. The Inn was very quiant with beautiful details. Service was top notch. More

OpenTable Diner -
Discover Fryeburg
Fryeburg offers up an eclectic restaurant scene that has the perfect experience for any craving or dining whim. If you're looking for a casual sandwich or burger, you can head into one of the various pubs or taverns for a delicious meal, a cold drink, and a great atmosphere. For a more family-friendly option, you can choose from the many cafes and diners that feature the American comfort food that you loved as a child. For a more elegant dining experience, choose from the seafood and steakhouses where the beef is marbled and aged for tenderness before grilling to perfection. For international options, Fryeburg offers Italian, British, Irish, Sushi, and more. Save room for ice cream because Fryeburg offers gigantic scoops in a hundred flavors at great prices.
More Cities Nearby Fryeburg
Explore the best restaurants near you