Treat your taste buds: Explore Beverly restaurants.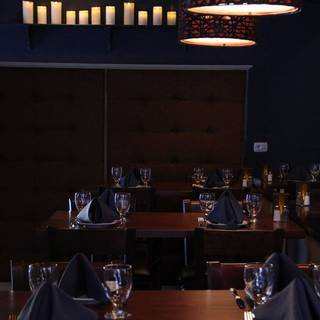 Toscana Bar Italiano
Booked 3 times today
We had a wonderful evening. They were having a Monday night special on pizza. It was delicious and generous portions. Kale Ceasar salad was surprisingly delicious. Our waiter was helpful and efficient. I will be back. More

OpenTable Diner -
Barrel House American Bar
Booked 8 times today
Went for dinner on Sunday after watching a movie at the Cabot. Great old building. Big long bar height table in middle, which I am not in to. We sat at a table for 2 along the wall. They were out of 3 regular menu items. Menu is somewhat limited- if you want meat, be prepared to pay $$$$. We ended up sharing 3 appetizers (grilled broccoli, charcuterie, and broccolini with burrata). They were all good. More

OpenTable Diner -
Discover Beverly
Boston is one of the oldest and most prestigious cities in the United States. Its suburb, Beverly, is one of its most popular dining destinations in the state. Here, you can get some great comfort food, including hardy burgers packed high with delicious toppings. Roast beef is also a traditional dish in Beverly, and there are a lot of restaurants that serve it. It is typically steamed or boiled to make it healthier and richer in flavor. For dessert, you need to get some Boston cream pie and accompany it with a local brew. Boston cream pie contains a rich filling that will satisfy your need for sweet desserts.
More Cities Nearby Beverly
Explore the best restaurants near you