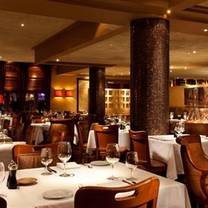 Araxi Restaurant & Oyster Bar
Whistler, BC
Canadian
The culinary cornerstone in the heart of Whistler Village, Araxi enjoys a long held international reputation for excellence in food, wine and hospitality.

As an early pioneer of farm to table dining, Executive Chef James Walt's seasonally focused menus celebrate the excellence of locally sourced ingredients.
Walt's innovative and skillfully executed dishes–from savoury starters through delicious desserts–deliver intelligent compositions and unforgettable flavours.

Centrally located in the main square of the village, Araxi boasts a contemporary dining room coloured in warm earth tones – and a sleek Oyster Bar that exudes the passion and craftsmanship that lie at the heart of the restaurant. The lively lounge, which features a year-round indoor/outdoor bar, is Whistler's favourite gathering place for both locals and visitors alike.

More