Popular Neighborhoods
Dine in the most popular neighborhoods
Treat your taste buds: Explore Northridge restaurants.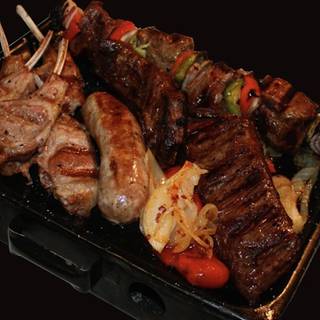 Buenos Aires Grill
Booked 7 times today
Always a great meal and prices are reasonable. It's a little loud, but not unmanageable. More

OpenTable Diner -
Black Angus Steakhouse - Northridge
Booked 17 times today
Very nice birthday dinner. Food and service was great. More

OpenTable Diner -
I checked in with server and he walked away to get the host without saying anything. We stood there not knowing if we should wait or follow him. Food, this visit, too salty. More

OpenTable Diner -
Discover Northridge
As the home to a University of California campus, you might expect Northridge to be rife with a robust range of affordable and creative dining options, and you won't be disappointed. Casual dining is king here with sandwiches dominating the menus and plenty of places with counter service and small dining areas. Whether you're looking for gyros or bahn mi, you're bound to find something that will suit your tastes. And, while there seems to be a debate as to whether New York or Los Angeles holds the crown for the most iconic Jewish delis, there's certainly no lack of spots to pick up a Reuben or hot pastrami in this neighborhood. Southern California has long been considered one of the centers of American Chinese dining, and Northridge is flush with places offering favorites like General Tso's and steamed dumplings.
More Cities Nearby Northridge
Explore the best restaurants near you