Popular Neighborhoods
Dine in the most popular neighborhoods
Treat your taste buds: Explore Niles restaurants.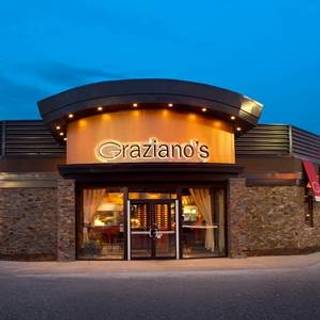 Graziano's - Chicago
Booked 5 times today
Much better experience the 2nd time around. GREAT service and huge entrees that were quite delicious! More

OpenTable Diner -
Discover Niles
Niles is all about food. The neighborhood presents a wide array of modern Midwestern cuisine with its diverse culture and locally grown foodstuffs. The culinary profile of the neighborhood's cuisine is synonymous with the variety of today's American food. The streets are lined with international street restaurants, bars, grills, and specialty hotels serving international cuisines. Cafes, coffee shops, and fast food joints present quick options with ready-to-take food items. Every block presents you with dining options for deep dish pizza, hot dogs, and the Maxwell Street Polish sandwiches that were birthed right here in Chicago. Niles also features a number of special festivals highlighting some of the favorite cuisines of the area, including Greek, Italian, and Asian cuisines.
Explore the best restaurants near you