Treat your taste buds: Explore Dubuque restaurants.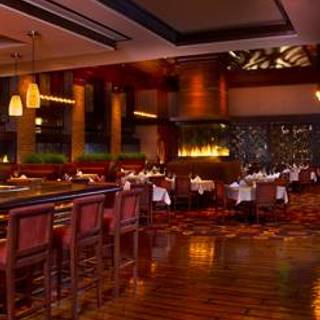 Woodfire Grille at Diamond Jo - Dubuque
Booked 11 times today
This was our third visit to Woodfire and we've never been disappointed. The menu variety and quality of food is excellent. The Chefs do an amazing job. The service is always great with attentive service, menu recommendations, and smiles. We always make our reservations through Open Table. It's simple and we've never had any difficulty getting our table. Ambiance is the best in town in our opinion with the dining room surrounded by several gas fireplaces. It's one of the most expensive restaurants in the area, but for us it's always well worth it! More

OpenTable Diner -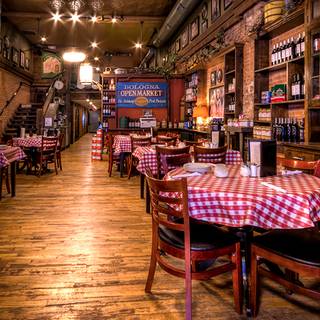 Vinny Vanucchi's 'Little Italy' - Dubuque
Booked 7 times today
Great food and atmosphere. This is a wonderful place to have a relaxing dinner. More

OpenTable Diner -
Discover Dubuque
Dubuque is the kind of place that seems to exist just to please food fans. You'll find some incredible steakhouses that serve various types of dishes. Pair your steak with some asparagus to create an authentic Iowan classic meal. There are also a large number of bistros serving French dishes tweaked for local tastes. While these choices are all ideal, try to find some Iowan favorites to learn more about the unique recipes of this great state. Pork tenderloins are a favorite dish that you can find just about anywhere. Maid Rites are another traditional Iowan sandwich. They are made out of thick cuts of loosely stacked meat topped with delicious barbecue sauce.
More Cities Nearby Dubuque
Explore the best restaurants near you