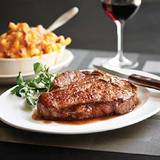 Morton's The Steakhouse - Saratoga Springs
Saratoga Springs
342 Jefferson Street, Saratoga Springs
Morton"s The Steakhouse, the nation's premier steakhouse group, specializes in classic, hearty fare, serving generous portions of USDA prime aged beef, as well as fresh fish, lobster and chicken entrees. The menu features a variety of favorite cuts, including a 24 ounce porterhouse, which is the house specialty, a 16 ounce New York Strip and a 12 ounce double cut filet....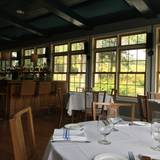 Mezze Bistro + Bar
Williamstown
777 Cold Spring Road (Route 7), Williamstown
Mezze Bistro + Bar serves New American cuisine with a seasonal menu focusing on local, farm-fresh ingredients and features an exceptional, well-chosen wine list to accompany dinner offerings. The restaurant is located 1.5 miles southwest of Williamstown on Route 7 and serves dinner nightly beginning at 5 p.m. A member of Slow Food of Western MA and Berkshire Grown, the full-service restaurant is part of Mezze Restaurant Group, committed to the local food movement highlighting the best of the season in support of independent farmers and artisan producers using sustainable practices. Mezze Restaurant Group also includes Allium Restaurant + Bar of Great Barrington and Mezze Catering + Events, which provides full-service event design and planning.Text us at (413) 217-1001 for more information about our menu and restaurant...