Oregon Coast Restaurants
Make a free reservation
3 Popular Neighborhoods in Oregon Coast
Dine in the most popular neighborhoods
Treat your taste buds: Explore Oregon Coast restaurants.
New to OpenTable
Oregon Coast restaurants that recently joined the OpenTable network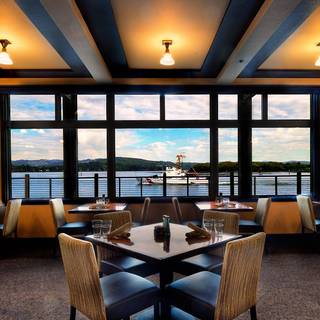 Plank House Restaurant - The Mill Casino
Booked 3 times today
At Plank House Restaurant relax over piping hot breakfast, lunch specialties and our delicious new dinner menu… and save room for dessert prepared by our in-house bakery. You'll find the food as spectacular as the view! WiFi available.

Thanksgiving the lunch service will close at 2pm and dinner service will start at 3pm. Full menu will be available.
2 specials: $23 Turducken (Turkey stuffed with duck, stuffed with chicken Served with butternut squash and a trio of stuffing), $36 Filet Mignon and Foie Gras (Bacon wrapped filet topped with duck liver, local chanterelle and crimini mushroom).

Thanksgiving buffet ($17.99) will be served in the Saw Blade with large parties seated in the Salmon Room. Either call the casino or go to the Saw Blade page to make a reservation for a large party.

NYE packages are now available, please go to www.themillcasino.com for details.More
Saw Blade Buffet - The Mill Casino
Booked 6 times today
The Saw Blade Buffet
You're sure to find satisfaction at The Saw Blade Buffet where you can fill your plate as often as you'd like with the bountiful selection of incredible entrees, hand-carved meats, succulent sides and house-made desserts.

Children ages 5-12 are half-price, 4 and under eat free
Our buffet menus and schedules change seasonally so be sure to check back!

Reservations accepted for large parties (6 or more) only.

Reservations on holidays like Thanksgiving, Christmas, Mother's Day and Easter are sat in the Salmon room, not in the Saw Blade restaurant.More
Discover Oregon Coast
The Oregon Coast is home to a great variety of restaurants with delicious cuisine. Seafood is extremely popular in this area with many different dishes available. You could try the local salmon or shellfish at one of the seafood or steakhouse dining establishments. Or, try the deep-fried sushi, which is a local favorite. The coast is also known for its delicious selection of wild game with many Northwestern restaurants serving dishes of moose and caribou. There are even some spots along the Oregon Coast that serve dishes prepared with local wild mushrooms. If you are in the mood for a light meal, you could stop by one of the seafood or American restaurants and try a kale salad.
Oregon Coast Neighborhoods
More Oregon Coast Neighborhoods