Delaware Restaurants
Make a free reservation
Treat your taste buds: Explore Delaware restaurants.
Diners' Choice Winners: Best Overall
Delaware's best restaurants based upon thousands of OpenTable diner reviews
New to OpenTable
Delaware restaurants that recently joined the OpenTable network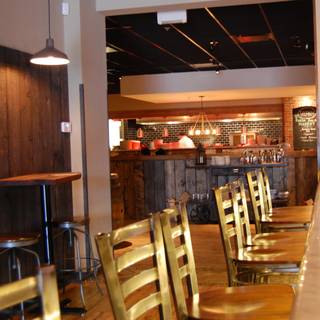 Taverna Rustic Italian - Newark
Booked 15 times today
With the opening of Taverna, Platinum Dining Group brings to life its highly anticipated version of the "neighborhood gathering place." Inspired by both the casual watering holes and belly warming kitchens found within homes all throughout Italy, Taverna suggests a rural approach to refined Italian cooking. Rustic and simple in conception but well crafted and high minded in execution, Taverna brings to Newark a casual sophistication that sees reclaimed wood and exposed brick on the wall. Polished marble rest atop the overstretched bar which boasts eighteen draft beers and the state's first ever "tapped wine" system. A seemingly humble menu is carefully considered with homemade pastas, coal-fired pizzas, and daily "features" that will bring a smile to the most discerning grandmother's face.More
Discover Wilmington
A city of rich history, Wilmington is "a place to be somebody." Wilmington is located in northern Delaware and within driving distance of a little bit of everything, making it attractive for business professionals. Development in the area has led to many restaurant openings and increased business for those already established. There are a variety of restaurants to appease many tastes. Great American food can be found on the riverfront along with a number of cafes. Enjoy a steak at the many steakhouses in the area, or keep it simple, and order a slice of pizza at a local pizzeria. Wilmington has a strong local feel that is evident in whichever restaurant you choose.
More Delaware Neighborhoods