San Luis Obispo / Paso Robles Restaurants
Make a free reservation
Treat your taste buds: Explore San Luis Obispo / Paso Robles restaurants.
Diners' Choice Winners: Best Overall
San Luis Obispo / Paso Robles's best restaurants based upon thousands of OpenTable diner reviews
New to OpenTable
San Luis Obispo / Paso Robles restaurants that recently joined the OpenTable network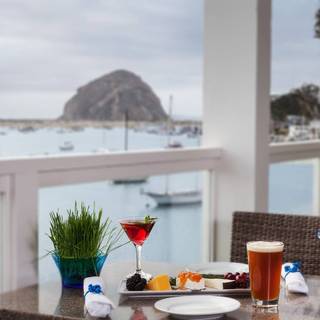 60 State Park at Inn at Morro Bay
Booked 2 times today
Cradled between the Pacific Ocean and 4,000 acres of beautiful woodlands, our seaside hotel offers an inspiring setting for your coastal getaway. Discover the bounty of California's Central Coast at 60 State Park Restaurant & Lounge. One of the best restaurants in Morro Bay, this innovative dining destination showcases the fresh seafood, colorful produce, and world-class wine of the region. Savor an unforgettable meal along with postcard-perfect views of the bay. More
Discover Paso Robles
Paso Robles is a culinary hotbed in San Luis Obispo County, California. Packed with wineries, olive oil-producing farms, and hot springs, the food here is all about freshness and farm-to-table cuisine. Visit the local wineries for exceptional dishes that complement California wine or visit a white-tablecloth Italian eatery for fresh pasta accompanied by mussels, clams, veal, or duck. Visit a healthy bistro focusing on small plates and fresh local ingredients for chorizo, individual wood-fired pizzas, and grilled octopus. You'll find ever-changing, seasonal menus, including a cafe with its own farm for veggie fare. Vegetarian and vegan items are plentiful, and you'll have many options if you're looking for gluten-free meals or to meet other dietary needs.
San Luis Obispo / Paso Robles Neighborhoods
More San Luis Obispo / Paso Robles Neighborhoods