Best Fish Restaurants in Woodbridge
3 restaurants available nearby
1. Off The Hook Fishbar
Seafood | Danforth / Greek Town
I'm not a reviewer but this spot deserves it // I booked this place because I was craving fish & chips - it exceeded all expectations from entrance to exit. The halibut, the fries, the ceasar, wings, brussels - I couldn't contain myself. Will be coming back. Nothing like a little gem you stumble...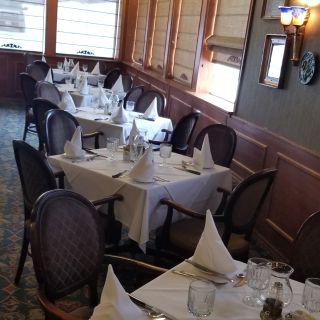 2. Aristotles Steak and Seafood
Steak | Mississauga
Booked 2 times today
Six of us dine their on Saturday night and we came away we with a new favourite place to go when celebrating milestones. Aristotles platter was fantastic, the platter could easily feed four. The starters were also very good my wife had the French onion which she enjoyed. Myself l had the best...