Popular Neighborhoods
Dine in the most popular neighborhoods
Treat your taste buds: Explore La Palma restaurants.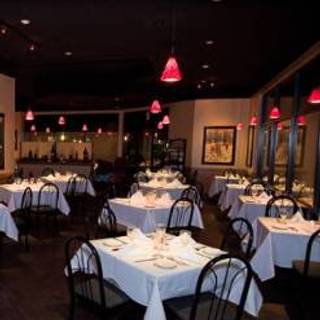 A'Roma Ristorante
Booked 8 times today
Excellent food and service cannot be beat. Great for locals. Treated like family More

OpenTable Diner -
Discover La Palma
The thriving food scene in L.A. is just one of the reasons people love coming to La Palma. Food trucks, taco joints, and pop-up restaurants all add energy to the town. It is here that you'll find tacos topped with authentic spices and handmade guacamole. Trendy bars add unexpected flavor pairings to Asian fare, including Mediterranean influences for a truly global meal. To some, Napa Valley may be wine country, but Southern California has a niche wine industry all its own. In La Palma, wineries take their own spin on Italian wines. Wine-tasting and tours allow you to explore these flavors more fully. After an entire day of tasting wines, you might want to explore some of the town's lighter fare at one of its many tapas bars, a nod to its Spanish heritage.
More Neighborhoods Nearby La Palma
Explore the best restaurants near you