As the owner of four restaurants in downtown Toronto — Little Anthony's, Estiatorio Volos, Los Colibris, and El Caballito — Andreas Antoniou knows how to develop a successful concept. He also knows how to build teams he can trust and delegate responsibilities so he can juggle several different businesses at once. His restaurants run the gamut from casual Mexican to upscale Greek cuisine, but each one has the individuality and authenticity to create memorable experiences that keep guests coming back.
Here, we ask Andreas what it takes to launch a new concept and how he sets his businesses up for success from the start. Read on to learn his biggest challenges, priorities, and what makes today's Toronto food scene more exciting than ever before.
Tell me a little bit about how your group started and evolved to include all of your restaurants.
It started as a family business; my dad's been in hospitality in Toronto for 45 years. I moved back to Toronto about five years ago to take over the businesses and continue to grow them. We have since continued to focus on adding great people and having venues that are experience driven and ensure that guests have great experiences with us.
Little Anthony's has been my dad's restaurant for many years in the city, dating back to the mid-'80s. We took over that venue and relaunched it. We then launched a business Estiatorio Volos, which is upscale Greek. We also have a bowling alley called The Ballroom nearby. We love downtown Toronto, and our ability to operate in the proximity of our existing venue makes it easier to navigate the challenges of the industry.
Also, Los Colibris and El Caballito. One is an upscale Mexican restaurant like you would find in Mexico City, and the other is a taqueria and tequila bar — also very Mexico City-esque.
As a restaurateur, how do you know when it's time to start thinking about your next concept?
We look at three things. First and foremost, do we have the people to execute it? We're not opening venues — Greek or Italian, or even Mexican — for the sake of doing so. We're opening them because we've got great individuals who can execute those concepts to an extremely high standard. Even with people it's an incredibly challenging business, but without the right people you don't have a hope. We really focus on developing talent from within, looking to individuals who are uniquely talented and seeing if we can build a business around what they do incredibly well.
Concept matters, so just because someone can cook a really good dish — if it can't be packaged in a way that guests perceive the value of what we're offering and delivers a pure experience, it doesn't make sense.
Third, do we have a lease and location that makes sense? We look to have each of those three things in line before we look to grow.
What made you choose your current concepts?
Again, it came down to the people. I'm of Greek descent; Volos is named after the port city in Greece where my dad was born, so obviously we have a lot of experience and history in that style of cuisine. We also had a chef that knew how to execute it, and we were able to build a concept that's authentically a premiere Greek menu.
When it came to Los Colibris and El Caballito, I'd spent five years living in Los Angeles, and Toronto just hadn't yet had great Mexican. We don't have a very big Mexican population in the city. We felt there was great opportunity to bring something different to the city, and so far it's been tremendously successful.
Is there ever a worry that there's not enough demand for a concept? What kind of research did you do to ensure that's what Toronto wanted?
All of my restaurants are in downtown Toronto, I was born in downtown Toronto — I know downtown Toronto incredibly well. My team and I have a very good sense of what works in this market and what doesn't. With our existing venues we see it every day. It gives us the opportunity to test everyday.
While we go through the concept building process we do bring in focus groups to evaluate not only the chefs who are cooking the food but the style and the feedback to dishes. Some Mexican cuisine can be heavy and fried, and what we've found is that doesn't necessarily appeal as much to the local market. With dishes that have that style it's about limiting how much is greasy and balancing the dish. We'll take one heavy component and match it with something that's a little bit lighter so the local market will enjoy it.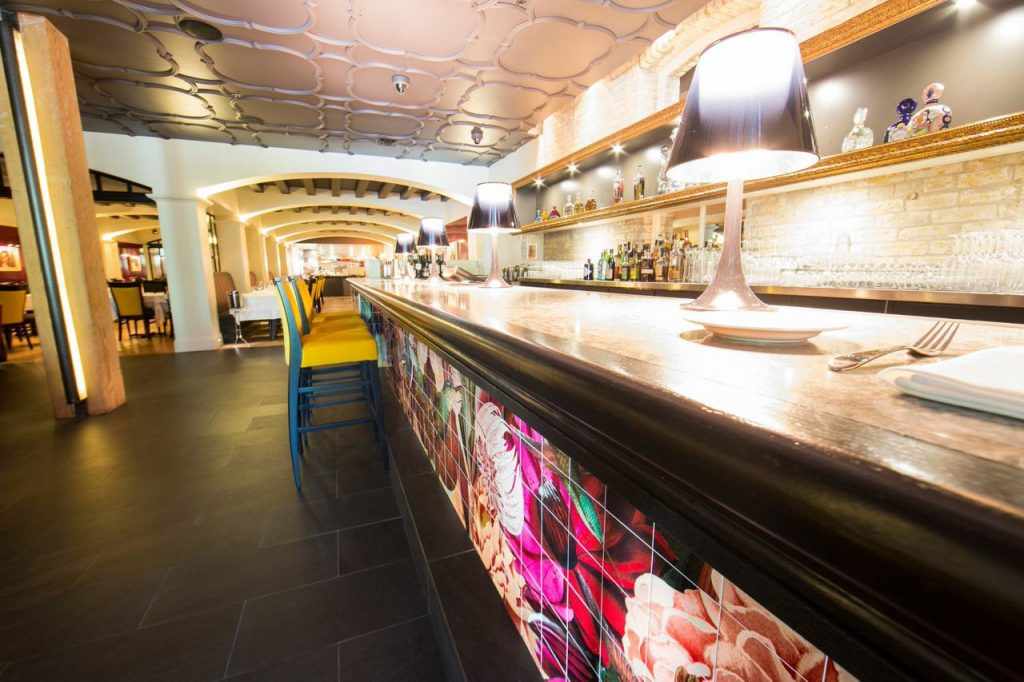 Tell me a little bit more about the research you do before opening a new concept.
I believe people are looking for authentic experiences. We look at comparable cities like Chicago, New York, and say, what's the sales mix of their markets? If you look at those, Mexican is significantly higher in those cities than it was in Toronto. That gave us a great deal of confidence that the segment was being underserved here.
Two, people are looking for genuine and authentic experiences. There's a number of cuisines out there that could be potentially underserved in this city, and it's about creating a venue that delivers exceedingly good value to guests, that delivers an experience that's authentic. People want authenticity in terms of concept, flavors, quality of input of their food.
People care about where things come from more and more now. Not trying to fool customers is really important. It's something a lot of companies have gotten away with for a long time, and guests now are digging deeper beneath the surface to really investigate what they're having. They really appreciate places that are authentic in what they do.
Sometimes you kind of have to feel it, too. I'm all for analysis, but at the end of the day, if you have a great chef and a great team there is no cuisine on earth that a great chef can't turn into a delicious meal.
What are some of the biggest challenges and rewards of your current concepts, from an operational and business standpoint?
Unilaterally, the biggest challenge is people. It's concept agnostic. No industry is as competitive as the restaurant industry, because the barriers to entry in restaurants are incredibly low and restaurants are, for many people, passion projects. A lot of people who've worked in hospitality have had bad experience from ownership levels, so they've had promises broken, bad working conditions, environments where it's OK to talk down to people. It's really about creating an integrity and approach to an organization where we focus on hiring great people with the right attitude, training for skill, and ultimately delivering great guest experiences. That is the everyday challenge we have at our venues. We really try to build that with having a superior work environment.
Is there anything that's proved challenging between concepts?
A lot of restaurateurs like to be engaged with all of the decisions of the business. Owning multiple concepts forces us to delegate that product development and R&D back to the General Managers and chefs at the specific venues. While we do like to have input, ensuring that we empower our teams to take those steps toward creativity and renew the style of food we're doing to keep our venue fresh and on track certainly is a challenge. It's an area for development for those leaders, and it's also an area of development for us, working with them to ensure that they're growing correctly.
The rewarding part is that I get to eat a different type of food every night! Customers make their decision of where they're going to go not based on venue, but based on cuisine. We know our area incredibly well. It lets us know our customer better, serve our customer well. But we also understand that our guest isn't going to eat at Volos five nights a week. We don't want to be all things to everyone, we want to be exceptional at the things we're great at.
Since you have several different concepts now, do you do anything to centralize operations for the business?
What's really important to us is that at each restaurant, we have our independent feel. The personality of our front-of-house General Manager and our chefs, and their individuality, is critical. We are not a chain restaurant, a corporation; we're just a collection of independent restaurants. We support our teams with better reports, event sales that can offer a selection of options, with better purchasing and procurement. It really is about the individual venues and not about the group, and how does the group make the individual venues more defensible and more competitive with some of the very large chain restaurants in the city.
What's unique about Canadian cuisine?
We have such a diversity of cultures that, growing up here, you get exposed to an incredible breadth of food. As chefs now are coming from different cultures, the opportunity to have incredible fusion-type foods will, over the next 10 years, be a really great trend in the city. If you think of the stereotypical Canadian food — Canadian bacon sandwich, poutine — they probably aren't as prevalent as you'd expect. You'd be surprised how similar a city like Toronto and its cuisine is to a city like Chicago.
In U.S. cities it's more of a melting pot and the cultures come together, whereas in our city you have these cultures more in isolation. Some of the food you get from the parents' generation is very authentic, but now as the kids are growing up as Canadians, you're starting to see those things come together. It's going to be an interesting time for food in the city. You're starting to see it on the fringe where really small ethnic group cuisines are getting blended. A dish here and a dish there — they're mixing Italian pastas with Indian spices, and in some cases it can be really spectacular.
Are there any other trends you're excited about on the Canadian food scene now?
Toronto in the last 10 years has really had a culinary revolution. The quality of restaurants in this city has grown by leaps and bounds in that time frame and really caught up to major cities in the world. Our average restaurant experience now is incredibly high.
Are you seeing the Canadian influence extend to other parts of the world as well?
There are a few French restaurants that are Michelin-rated that buy their flour from Canada because it has more gluten in it. Corn in Ontario during the height of its season is world-class. People think of salmon from British Columbia or lobster from Halifax, but it's more than that. We've got a lot of hungry, talented, well-educated people in this industry who are daring to be great, and it's exciting to watch them.