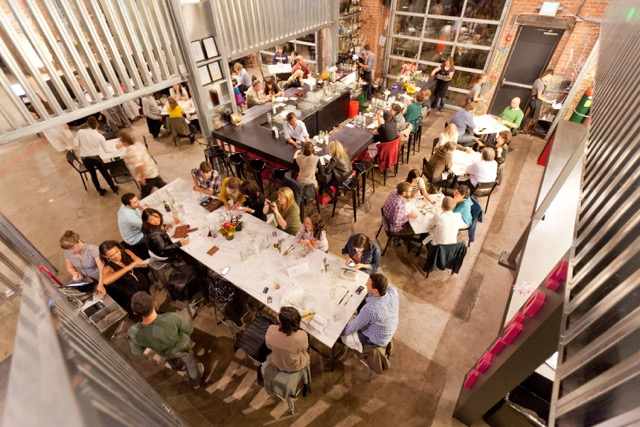 Food halls, artisanal marketplaces — whatever you call them, they're popping up in cities throughout the country. Bringing together restaurants, retail, events, and other experiences in one central location, these spaces have become both gathering places for communities and destinations for tourists.
Rayme Rossello knows the model well. She's the owner of Comida, a craveworthy Mexican concept with a pink food truck named Tina, two (soon to be three!) brick-and-mortar restaurants, and a catering business in the Denver area. In addition to her truck and Longmont restaurant, she opened Comida in 2013. Later this year, she'll enter another marketplace with the opening of The Stanley, which will feature more than 50 independently-owned Colorado businesses under one roof.
"Somebody comes to one place for a bunch of different things, and that's appealing for guests," says Rayme. "People have a five-second attention span, so you can capture their attention with a lot of cool things all at one time. And it's not a mall—they're choosing a more curated selection of people. It's a smaller, more diverse mix, which as a merchant I find really interesting."
After waiting tables in her teens, Rayme worked for Denver institutions such as Q's and Jax in the '90s and ultimately opened Proto's Pizza with a business partner—a concept that now has five locations and continues to grow. "We did everything," she says of the first opening, which came together with a $60,000 budget. "People come back when the food is really good. And we were gracious and made people feel comfortable, and we were friends with people."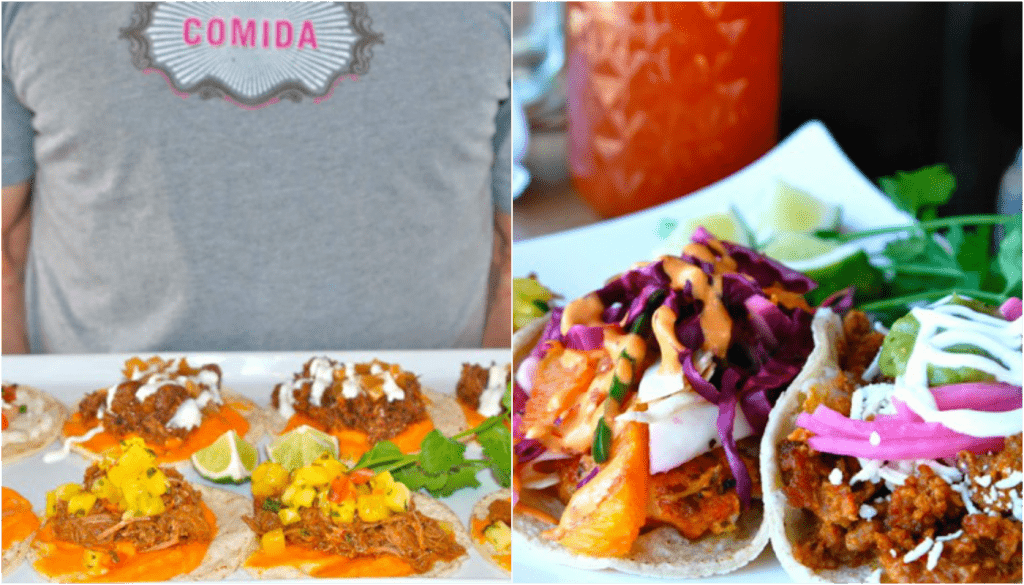 In December 2009 she started shopping around for a food truck, thinking it would be less expensive than opening a restaurant (it still ended up costing about $120,000, she says). She battled the city of Boulder for an official license that would allow her to move to different locations, which they didn't have at the time. Eventually, she opened Comida's Longmont location and used the restaurant kitchen as a commissary for the truck.
The opportunity to be part of The Source came shortly after. Rayme was approached by developers Kyle and Andra Zeppelin, who wanted her to join a new project they compared to the Chelsea Market in New York. She took the leap. Now, "the choice to be in the Stanley very much came from my experience of being at the Source," says Rayme.
Here are Rayme's top tips for restaurants considering entering a marketplace—what to expect, and how to set yourself up for success.
Pay attention to the details of your lease.
First and foremost, Rayme advises restaurateurs to work out the details of their lease carefully, including negotiating caps on shared common area costs. "That way you're not surprised when something outside of the boundaries of your lease is put in front of you. You're like, right, that's going to benefit everybody, of course I'm going to participate in that."
Shared investments and projects can be challenging for merchants. "But in the end," Rayme says, "the things the money gets spent on are what make it work. Like the choices I make for my ingredients and how I source those ingredients makes a difference in what the food tastes like."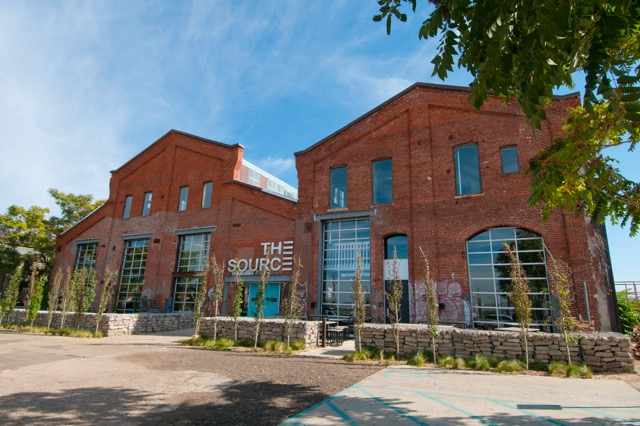 Know what you're getting into.
"If you don't like noise, don't rent an apartment over a busy grocery store," says Rayme. A marketplace has multiple entrances and shared air —smells and sounds that cross over between businesses. Those are going to affect you.
She estimates that The Source covers around 26,000 square feet, while The Stanley will be 140,000 and sits on 22 acres. The Stanley building housed a former aviation equipment manufacturer and has the feel of an old airplane hangar. With all of that space, there are going to be community gardens and weekly summer festivals—all things that can affect your business.
Ultimately, understanding your concept and your guests will tell you whether a space is a good fit. A festive cantina works perfectly. But if you're serving tasting menus and your guests seek quiet and privacy, maybe not.
Go into a space with other merchants you respect.
Rayme says The Source has been busy since day one, a success she credits to the tenant mix in the space. Still, there are always challenges when you're working in close quarters with different people, all of whom have their own experience and priorities.
She compares the working situation to communal housing: "Everybody needs to be on the same page, and even though you each have your own business, you culturally are all like-minded. It's like a marriage, and people get divorced all the time. And sometimes people are amazing."
She loves having the opportunity to support other merchants at The Source, shopping for wine and bread to take home. Even before opening, The Stanley has held happy hours to allow business owners to get to know each other, and all are encouraged to attend monthly merchant meetings. "We all get together and see what's working and what's not working, rather than feeling like you're on an island all by yourself. You're not."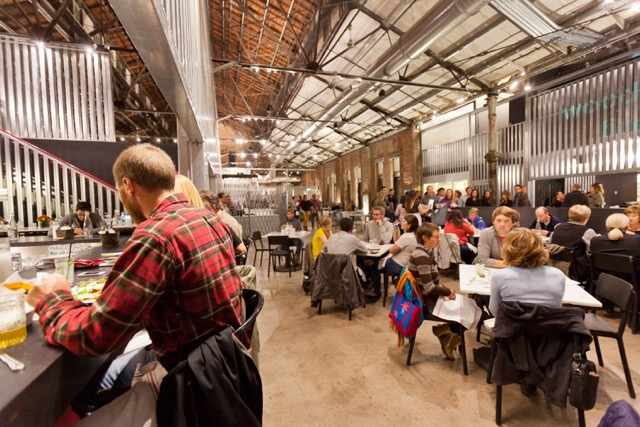 Tap into the collective marketing power.
In a marketplace, in addition to the marketing you do for your own restaurant, you also benefit from the marketing the other businesses and developers do. Rayme says the support she's received from the Zeppelins at The Source has been tremendous. "They have gotten the word out about the place—people drive directly from the airport to see this thing."
When the space becomes a destination for shoppers looking for a variety of products and experiences, all vendors benefit. Visitors may come in for one purpose and stay for an entirely different reason. At The Source, Comida is one of two restaurants in the building, and it's open seven days a week.
"We occupy and activate our space all the time," says Rayme. "I would imagine that we benefit the merchants that are there as much as they benefit us."
Merchants can also market their businesses to potential staff members. The Stanley has already hosted community job fairs for the whole marketplace, which draws a crowd that an individual business might not be able to attract on its own.
Partner up to boost business.
In a marketplace you're part of a community of merchants that are all trying to sustain and grow their business. Use each other!
During the first debate a couple of weeks ago, Rayme knew she was in for a slow night—it was a Monday and a bigger TV event than the Super Bowl. "Every night is important," she says. "I thought, how do we get business going?"
She started talking to the staff at the Yacht Club, the bar in the center of the building, and they came up with the idea to do host Debate Bingo. As a result, the space was completely filled, and people were ordering food from Comida and sitting at the bar. Both spaces were far busier than they would have been otherwise. "If you want to work together there are always ways to do it."
Photos courtesy of Comida.