The restaurant recovery is happening. In an OpenTable survey of Australian diners, 70% of them have returned to their pre-COVID dining habits and 67% of respondents eat out at restaurants at least once a week. And there's every reason to expect the same for restaurants in markets around the world. Though no one has a crystal ball, OpenTable has the next best thing: a treasure trove of data from the Australian restaurant market, which has been fully opened and recovered for the past several months. It's a resource that reveals a glimpse into our own future.
Looking at the restaurant industry learnings gleaned from Down Under provides valuable guidance. It can help you think through your reopening plans. Here are key business insights from what has happened in Australia that can set you up for success as the U.S. restaurant market moves into full recovery.
In a full recovery, share of walk-ins has dropped nearly 10%
One of the biggest changes in how people book is the noticeable decline in walk-in diners. Now that Australia has resumed something close to pre-pandemic life, their percentage of walk-ins has settled at around 27%. That's almost 10% fewer walk-ins than pre-pandemic. Pre-pandemic, walk-ins accounted for 36% of diners across OpenTable restaurants in Australia. In the first stages of reopening there, that number dropped to about 10%.
What explains this significant change? In a nutshell, diners want to make plans. Reservations give them a sense of security that they'll be able to maintain a safe distance from others.
These new habits, shaped at least in part by the world being more digital than ever before, seem likely to stick. Here in the U.S., restaurants might use this intel to shape decisions around how many tables to make available for online reservations instead of walk-ins.
The bottom line: Restaurants can no longer count on filling empty tables with walk-ins. Thankfully there are other ways to fill these seats. Consider offering a waitlist that pings diners when a table at their favorite place (yours) becomes available or running marketing campaigns targeted specifically at those diners who decide where to eat and book last-minute.
There is hope with no-shows
No-show diners have long been a serious problem for the industry. In some ways, the pandemic made this worse. As restaurants reopen, diners feel anxious about safety. Any negative COVID-19 news headline the day of their reservation can cause a diner to cancel, or worse—just never show up.
This was definitely an issue at Sydney's Kepos & Co. restaurant, especially at the beginning of Australia's reopening back in June 2020. Co-owner Kristy Frawley speculates it was a mix of fear and enthusiasm driving those no-shows.
"People were so excited about getting back to restaurants, they'd make multiple reservations at several places," she notes. Her experience is consistent with OpenTable's data on cancellations and no-shows: OpenTable data shows that cancellations and no-shows spiked to 27% in mid-July and then up to 25% again around the Christmas holidays. Luckily, as things have settled down, these rates have continued to decline. Today in Australia, cancellations and no-shows are only 1% higher than they were during this period before the pandemic.
People are back to their pre-pandemic timeline for booking in advance
The general sense of caution among the dining public has translated into people making reservations closer to the dining date. In Australia, as restaurants reopened, diners were booking on average four or five days in advance. Today, diners are back to the pre-COVID normal of six days in advance.
Here in the U.S., diners' behavior is roughly mirroring what happened in Australia. In our early days of reopening, diners are booking three to four days ahead. It's too soon to tell if this will reset to what it used to be—more like five days in advance—but the data from the Australian market suggests it will.
Experiences offer a road to recovery
OpenTable experiences have played a vital role in getting Australian restaurants back on their feet. Experiences allow restaurants to control costs and operate at maximum efficiency by having diners select a specific menu or other dining experience in advance.
Kepos & Co. launched an OpenTable experience as part of its reopening strategy. "In the beginning, we could only seat 10 guests, so we offered a $55 prix fixe menu. We were guaranteed a certain amount of revenue, and it really worked," says Frawley.
In a recent OpenTable webinar, Mary Randles from Brisbane fine-dining restaurant E'cco Bistro, explained why she has found success with a switch to set menus:
"We have a set menu at one price and options to upgrade or supplement with extras. People are spending more on beverages, and premium beverages in particular. I don't think we'll ever go back to à la carte," she says.
For 2021, experiences now represent 5% of covers among Australian restaurants on the OpenTable network. Over the holidays, this rose to 6.4%.
In February 2021, experiences represented 1% of covers among US restaurants on the OpenTable network, but as more and more cities lift restrictions and diners feel more comfortable, experiences can offer a powerful tool to secure revenue upfront, increase revenue, and better plan ahead by limiting variables. (OpenTable can help you set up and start selling new experiences in minutes as well as attract diners when they're actively looking for special dining options in your area.)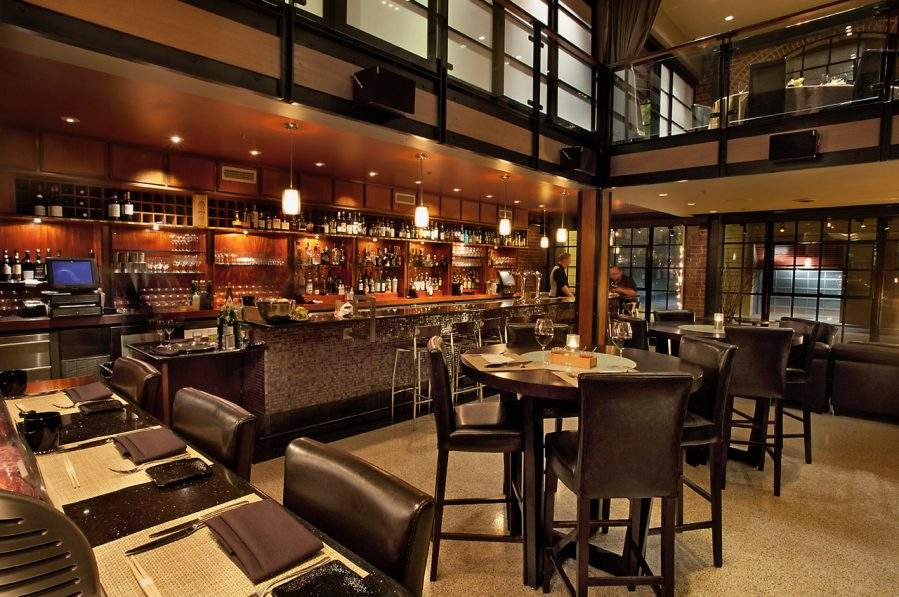 The demand is there
Dining out is one of the things people have missed most during the pandemic. So it's no surprise that as restaurants reopen, the excitement builds well in advance of that first seating. In Melbourne and Sydney, traffic picked up about two weeks before reopening. Over the past three months that restaurants have been fully open, searches for OpenTable restaurants increased by a staggering 85%.
Reservations are in high demand as soon as they are made available. Frawley recalls the mania among her restaurants' regulars back in June 2020. "We immediately had at least 50 people on the waiting list for reservations. All my friends were texting me asking for bookings. People wanted to go out," she says. You'll want to be ready to capture these eager diners as the reopening continues here in the United States.
What will diners want?
OpenTable surveyed nearly 1,000 Aussie diners and learned a lot about what they want for their post-pandemic future. The vast majority of these diners—83%—said they want restaurants to continue sharing the safety precautions they're taking. And they've become accustomed to other amenities that rose in importance during the pandemic. Expanded outdoor dining should become a mainstay, according to 81% of those surveyed. And 79% want restaurants to continue offering takeout.
That's a lesson Frawley has already internalized. Her restaurants never offered takeout before 2020. Now it's a permanent fixture. "The pandemic made us think about things in a totally different way, and takeout is one example of that," she says.
Many Australian diners also want the digital conveniences made popular over the past year to stick around. Around two-thirds of diners want restaurants to continue offering contactless payment and ordering as well as digital services such as QR codes.
Understanding dining trends has always been important. At this unprecedented turning point, it's more essential than ever to know what diners are thinking. OpenTable's global network provides invaluable data on how reopening has played out in other places. Levering these insights can give you a competitive edge during our U.S. recovery and into the post-pandemic future.
There's no doubt the events of the past year will forever alter the industry. But that doesn't have to spell doom. "You can't think of your restaurant the way it was pre-March 2020," says Frawley. "You need to decide what it's going to be now and embrace the change. Change can be a really good thing."