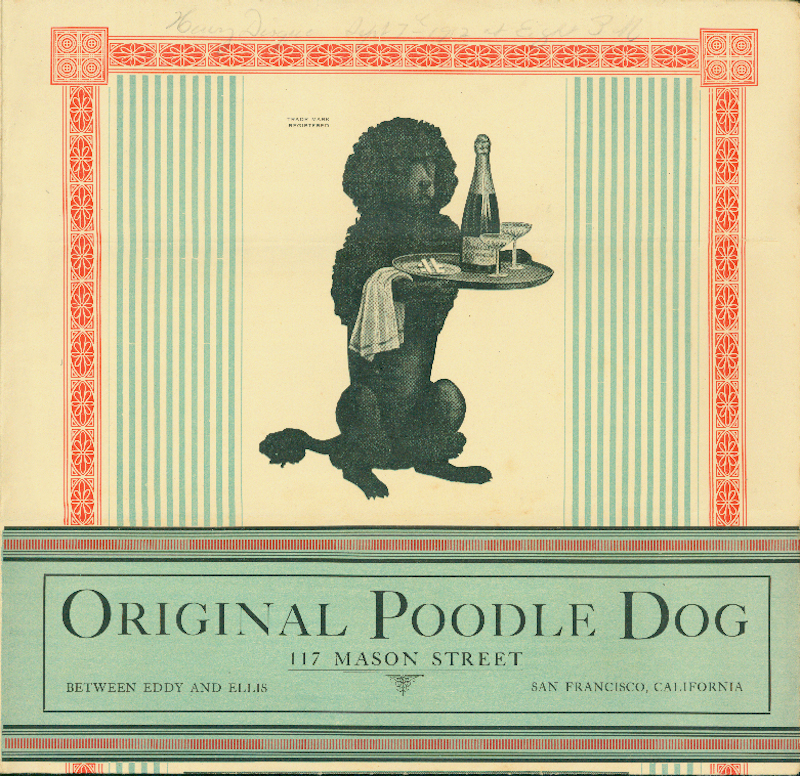 As we shared the results of a survey around confusing menu jargon, we couldn't help but wonder about the evolution of restaurant menus. Here, contributor Nevin Martell takes a look at how they've changed throughout history.
For centuries, when diners walked into an eatery, they simply ate what the chef was cooking that day. Slowly, as restaurants became more formalized, guests were given options for what they'd like to sup on. Paper menus codifying those choices first started appearing in the mid-18th century in Paris. What began as a phenomenon became an integral part of the dining experience around the world.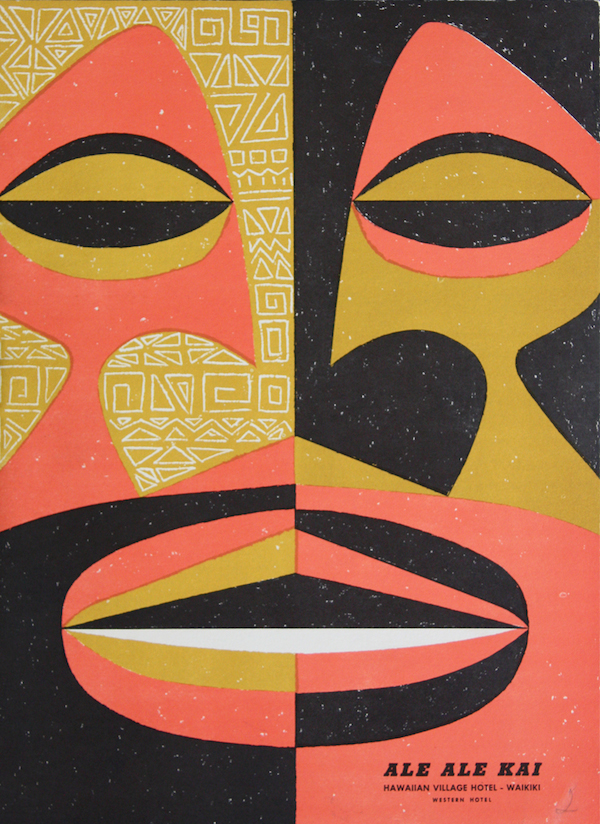 But don't mistake menus as simply a list of what's to eat. They have become barometers of the shifting tides of history. "They are a great reflection of pop culture, the eating habits of Americans, and a way to follow larger trends," says Jim Heimann, editor of Menu Design in America, 1850-1985 and a collector with more than 6,000 menus in his archives. "For example, speakeasies in the 1920's had coded language on their menus. It might say, 'Ginger ale is available for your consumption.' This meant you had a mixer for your booze. During World War II, there was an absence of a lot of items due to rationing. And in the 1960's, you see artwork reflective of the counterculture."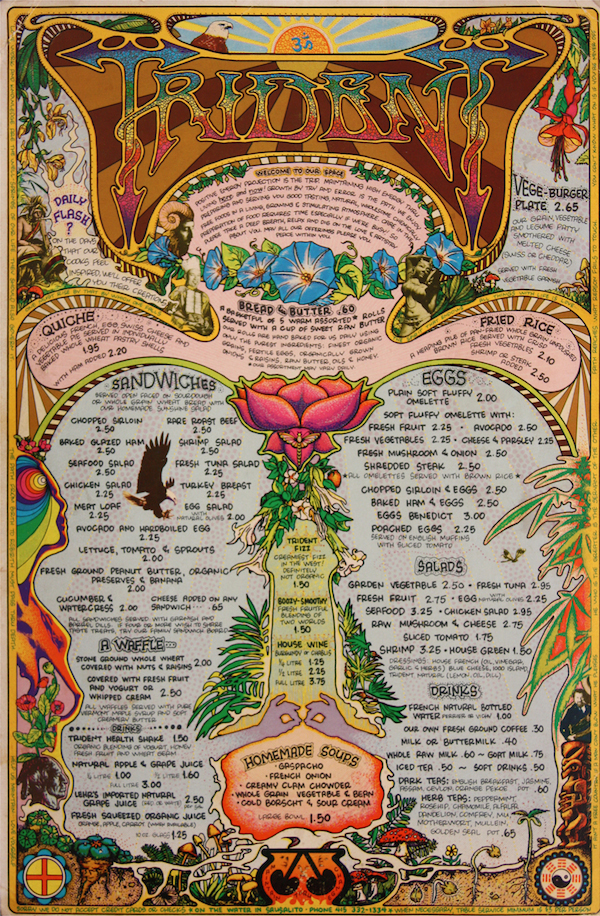 When menus were still being professionally printed, most of the design budget was spent on the artwork on the front. "The cover was the seducer," says Heimann. "Some were very literal and had nude women on the cover. Try to do that today!" However, the menu itself was usually unadorned. "The more decorative elements, the harder it was to read," explains Heimann. "For the most part, simplicity reigned."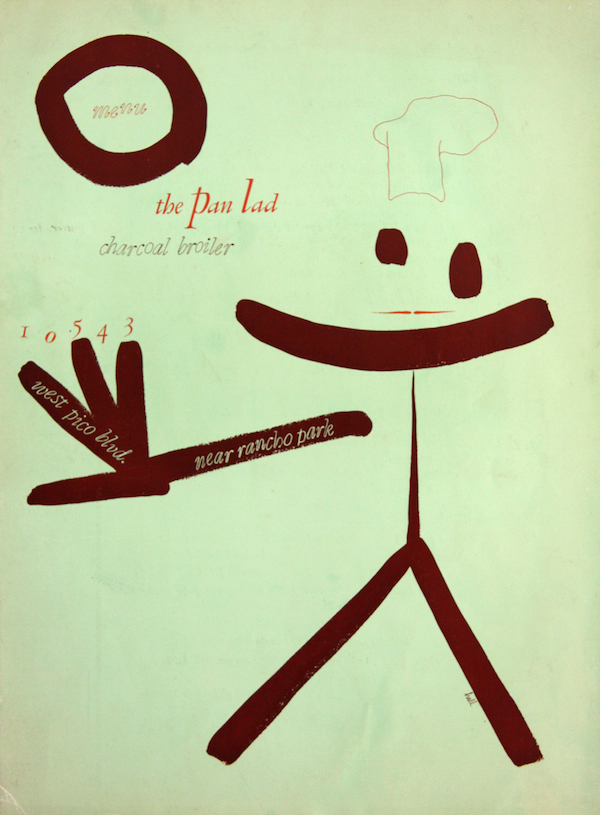 Dishes were traditionally grouped as appetizers, entrees, sides and desserts. The descriptions were kept to a minimum because oftentimes there were so many items that just listing them took up a majority of the available real estate. High-end restaurants might include slightly richer descriptions or throw in a few fancy French phrases to help justify the elevated prices. On the other hand, more casual eateries, such as drive-ins and diners, had a penchant for giving gimmicky names to items, like the Sloppy Joe, the Jucy Lucy (a cheese stuffed hamburger) and the Burn One All the Way (a milkshake made with chocolate malted milk and chocolate ice cream).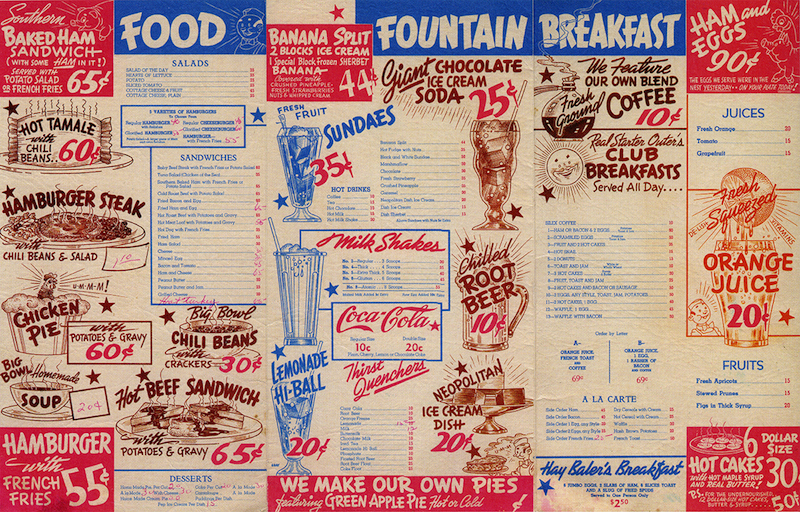 For the most part, however, menus were generally quite uniform. It didn't seem like they would ever change to any large degree. But when desktop publishing became commonplace at the tail end of the 20th century, menus evolved dramatically. Restaurants suddenly had the power to print a new one every day. Not only did this give them the flexibility to subtract, add, or alter items at a moment's notice, but it allowed them to play with conventions.
As a result, modern menus refuse to play by the rules. Chefs are thinking way beyond the usual categories. Instead, they might group the types of dishes together thematically, like at Kinship in Washington, D.C., where menu categories include "craft," "history," "ingredients," and "indulgence." Or they might use playful names, like at The Fainting Goat in Washington, D.C., which features "nibbles" (snacks), "graze" (vegetable dishes), and "feed" (meat-driven dishes). Categories might even be driven by the main protein, like at The Partisan in Washington, D.C., whose menu features categories such as fish, poultry & game, beef, and pork. New York City's Eleven Madison Park used to simply list the single main ingredient in each dish.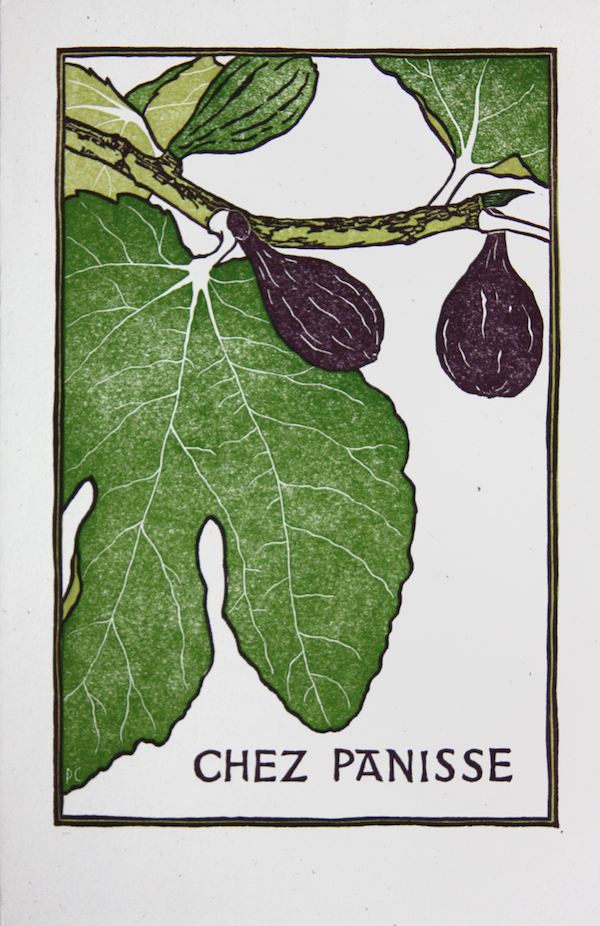 In terms of the descriptions of dishes, some eateries offer nothing more than a few key ingredients rather than insights into the preparation or the presentation, as evidenced by the elegantly simple menu at Betony in New York. At Bryan Voltaggio's Volt in Frederick, Maryland, a dish might be listed as "halibut, caramelized cauliflower, Meyer lemon, olive, zhatar," or "garden herbs, green peanut, blue crab, flax seed." Other times, restaurants will devote description space to informing guests of the provenance of certain ingredients. Diners at Washington, D.C.'s Blue Duck Tavern will note that the wild king salmon comes from Youngs Bay, Oregon, while the organic chicken they are enjoying was sourced from Allen Farms in Delaware.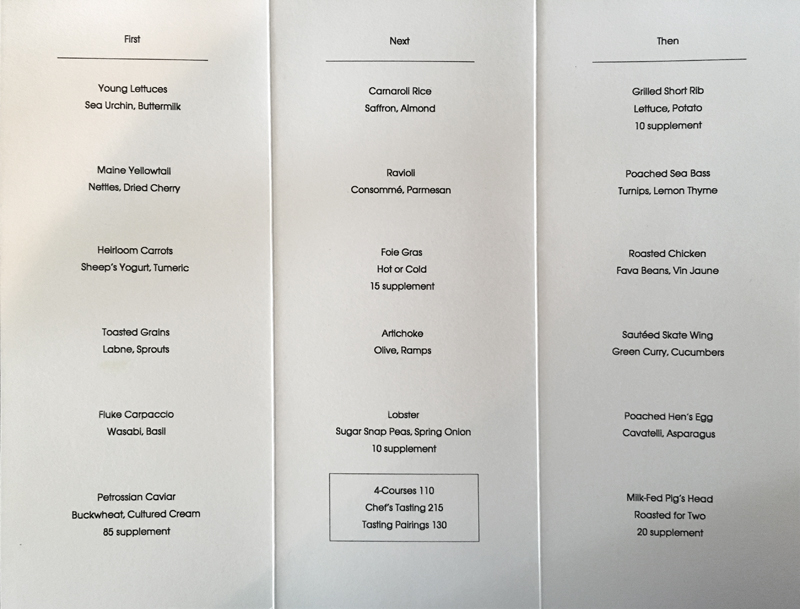 Sometimes there is no menu – at first. It's not uncommon for guests who are enjoying a tasting to not receive a menu until after they're finished. This injects an element of surprise into the meal, while offering guests a record of what they ate and a souvenir afterward.
In this digital age, some restaurants forgo paper entirely, offering their guests an iPad when they sit down instead. This allows establishments the ability to broaden and deepen the information they make available to diners, by giving insight into the ingredients, preparation of a dish or what it looks like. These tablets may look vastly different from the leather-bound menus with gold tassels favored by high-end restaurants in the first half of the 20th century, but they still let diners know what's for dinner. In that regard, some things never change.
If you'd like to see more vintage menus, The New York Public Library has an online digital archive of more than 17,000 from the 1850's onwards, while the University of Nevada Las Vegas has digitized nearly 1,700, which can be viewed online.
What aspects around design and presentation have you noticed changing during the evolution of restaurant menus? Share your favorite (or least favorite) trend here or over on  Facebook, G+, Instagram, Pinterest, or Twitter.
Nevin Martell is a Washington, D.C.-based food and travel writer and the author of several books, including Freak Show Without A Tent: Swimming with Piranhas, Getting Stoned in Fiji and Other Family Vacations. Find him on Twitter @nevinmartell. 
Images courtesy of Jim Heimann.